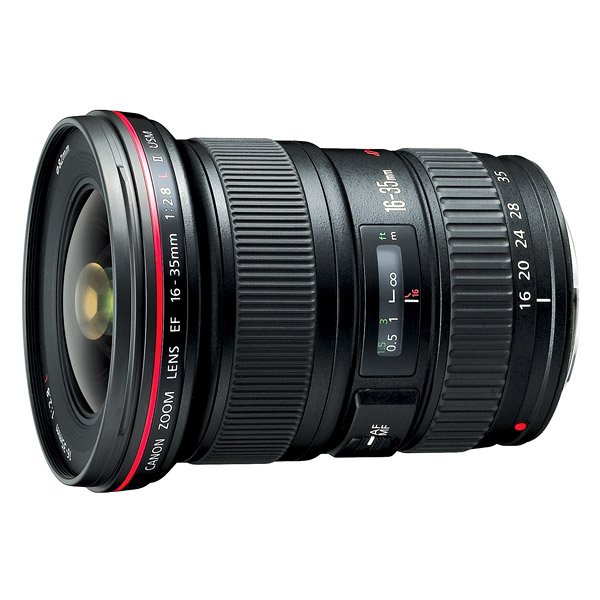 Canon EF 16-35mm f/2.8 L USM II
Pros:
Clarity, versatility, contrast, color, construction, auto focus.
Cons:
Edges apertures, distortion at short focal lengths.
Opinion:
16-35 This is a lens that I love, it has its flaws ... like some sharpness at the edges at the widest apertures and noticeable distortion with very short focal ... so definitely not a perfect lens, for those who love landscapes recommend the new f4 IS. On the other hand, however, also it has many strengths, excellent sharpness in the center and in the intermediate zones, focal very versatile, color rendering and contrast very good. The building is at the top, a tank ... and the auto focus is precise and immediate ... at last, a bright aperture. A goal born to reports and photojournalism sports and not, for these types is perfect without a doubt. I use it with satisfaction also during weddings and photographs style of architecture, interiors and landscapes, with a little 'of foresight and knowing the limits, you can take home excellent work in these fields, so I recommend it to big. When I needed to replace it, I was a bit 'undecided between this and the new f4 IS, I eventuallyI chose this again, mainly for the need of a diaphragm bright ... choice of which absolutely do not regret.
sent on July 26, 2015