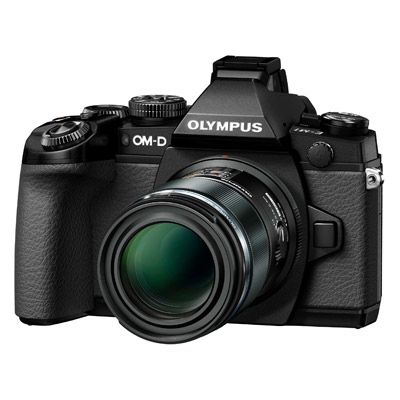 Olympus OM-D E-M1
Pros:
Ergonomics, colors, sight, size, stabilization on the sensor excellent, weather sealing, high quality Zuiko kit (also classic 4/3)
Cons:
software clunky, battery management to fully review
Opinion:
Almost perfect machine. For the second, and finally, I went back to Olympus. The image quality is fantastic, the operating speed and excellent ergonomics outstanding. And 'crazy hold a machine so compact and will hear, again, perfectly fitting with all the controls in the right place (with the additional handle, but so now is always free). The management of the two rings is perfect, and through the switch 1-2 is like having 4: Olympus as always trace the way, the others follow. As per tradition, the sensor is NOT dirty ever, stabilization is phenomenal. Certainly not the dynamic range of a D800, but honestly it does not matter, the files are nice, workable and take great high ISO. If you consider the shape of its lenses, used at maximum aperture due to the high DOF you can always exploit to their advantage all available light. The only thing that leaves a bad taste in the mouth is the management software of the double battery: it is impossible to know which of the two inserted refers the only icon displayed on the display (no chain two huh?) and that if combined with the use of more bodies at the same time, creates a lot of confusion. I solved the problem by using ONLY the battery in the handle, easier to extract and with the certainty that the indicator refers only to it. Autonomy, it is true, is not very high, but the batteries are small and compact. It does not mean it's bad to think a little more and take a little less. Great machine.
sent on November 24, 2015