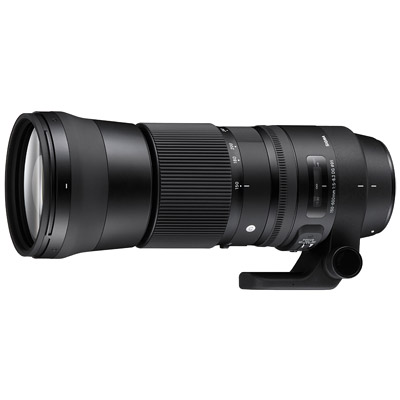 Sigma 150-600mm f/5-6.3 DG OS HSM C
Pros:
Lightweight, good overall performance, stabilizer, construction (plastic but solid), price
Cons:
Sharpness of my specimen, Short tripod bracket, aesthetically delicate plastics, zoom rubber that tends to whiten, not tropicalized, dark, dust infiltration in the front lens
Opinion:
I had this lens for 2 years, used on different camera bodies, first on D610 and then on D300 and D500.. I think it is a compromise in everything, sharpness that in my specimen left a bit to be desired in different situations especially on apsc but this I think depends a lot on Sigma's controls on production (there is the possibility of calibrating it with the dock), the stabilizer is good but not exceptional in both modes, the focus is quite fast but not always precise despite the limiter, constructively speaking it is well done but it lines with ease and the tires tend to turn white, it is a 6.3 that improves to f8 so a little dark, for those who use it on a tripod the bracket is short and easy vibrations are created. If I had to give a rating it would be a 7.5 out of 10. In conclusion I can say that in my opinion it is a "lukewarm" lens has never exalted me particularly for sharpness and bokeh, but it has always done its own and has never given me problems, you can make excellent shots and for what it costs (I paid it 750 € 2 years ago in conditions equal to the new) it is an excellent compromise. After 2 years I noticed dust infiltration between the lenses, dust that does not create problems for the photos but that lowers their value in case of sale. I hope I have been of help to those who plan to buy it.
sent on October 16, 2021