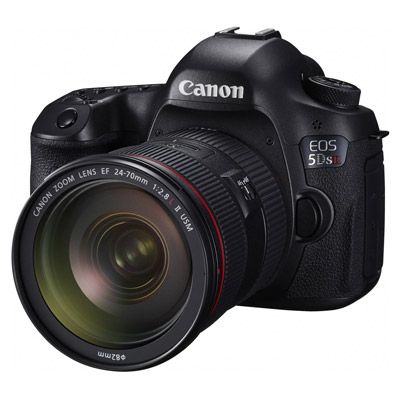 Canon 5Ds R
Pros:
Compared to 5 Classic you will see all 10 years of age difference. This, not so much for so many more features, but mainly for the image quality in every sense, clarity, color, noise other ISO.rnRispetto to 650 d ............ well, I would say it has the disadvantage that not you will never usare.rnIn the absolute value of the many megapixels is undoubtedly the greatest freedom to crop while maintaining a very good detail and nitidezza.rnInoltre renews your lenses, in the sense that both improves features even those not TOP, to make them accettabili.rnSe probably true that only a few lenses can make the most of the MPX 50, it is also true that brings out the best from lenses like the Canon 50 1.4, that the 5D Classic .. .insomma rnGrande thing .... 3 custom programs that can prepare you to be ready for different situations typical shooting. rnIl noise at high ISO will definitely greater than other machines but all is more than acceptable. Up to 3200 there is almost no problem. In 6400 it Depends on my mood, over no.rnHo also realized that with a very fast lens (1.2-1.4) you get much more and better than pushing the ISO beyond 3200.rnrnrn
Cons:
A fault, but because I am poor, I find the autofocus, when you leave him to decide on what points to focus, often wrong. Better to work with central or with the group of central and ricomporre.rn
Opinion:
Overall I'm glad I bought it and it seems to me that there is a chasm with the machines before. But beware, I come from a 5D Classic and perhaps those who come from a 5D3 not notice a qualitative leap so grande.rnIn last no evidence that the story can only be used with a tripod. Freehand, consistent with the light, the ISO and exposure times ,, is perfetta.rnLa management of images with my MacBook Pro screen retina and is not a problem, but I only work in JPEG (anathema ...) .rnPiuttosto to upload photos to Juza have to resize them.
sent on September 08, 2015