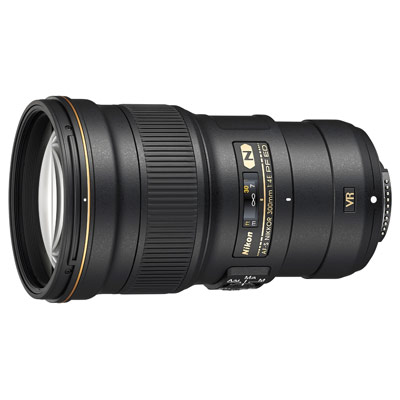 Nikon AF-S 300mm f/4 E PF ED VR
Pros:
Lightness, Focal Distance
Cons:
Chromatic Aberrations (Dominant Magenta too often present), Not too Sharp
Opinion:
I used this lens for a year, I will have taken about 10000 photos, it was used by hand, in Italy and abroad. The lens is great, although a bit expensive, the sharpness is not comparable to the old 300mm F/4 (which is much higher) and of course does not come close to the 300mm f/2.8. If you mount the TC14 III the sharpness worsens. The AF is very good and quiet. One of the Pros of this lens is the weight, I took it by hand at very low speeds and got perfect photos, this both thanks to the weight itself and the VR (uneven performance). The minimum focal distance is definitely a strength, it is obviously not a macro but it is more than great for close ups pushed. The Chromatic Aberrations are almost always present in difficult light conditions, almost always distinguishing a dominant magenta very annoying. I switched to this lens from 200-500 and I have to say that at af speed there is no comparison of course (F/4 against F/5.6), but it belongs this and the lightness I see no other merits, I find the 200-500 much sharper (then with CT there is no history). I went up to 300mm 2.8. For those who can afford to pair it with other lenses I absolutely recommend it, otherwise I recommend to look at other (old 300mm F/4, 200-500, 500 PF if you want something light).
sent on September 22, 2020