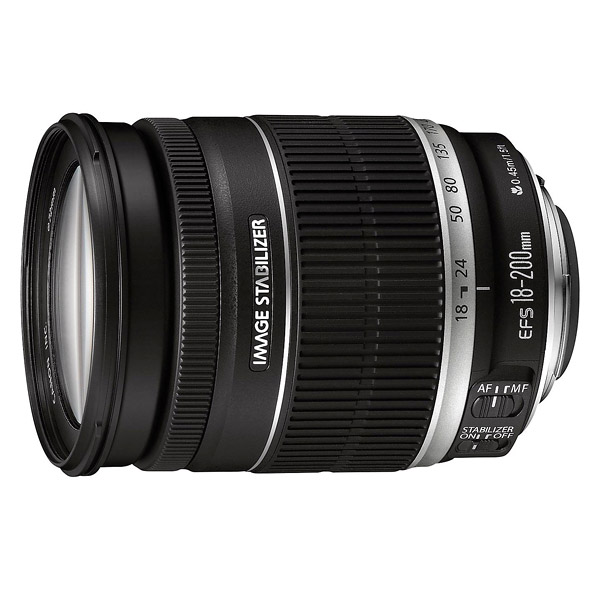 Canon EF-S 18-200mm f/3.5-5.6 IS
Pros:
Good construction and compactness, versatile focal hike, excellent stabilizer, fast AF. Sharpness: Considering the use for which this zoom has been designed, its yield is not disparable.
Cons:
Excessive distortion at 18 mm., Lens hood missing.
Opinion:
Bought the Canon EF-S 18-200 IS and found its strengths and weaknesses, trying to optimize its optical performance, I came, after several tests, to make the settings mentioned below, thanks to which I obtained visible improvements. Through the Camera menu I entered the program "photo style", selecting "Auto" (or "Standard", if the camera is lacking) and changing the sharpness to + 5 and contrast to + 1. I then activated "Highlight Tone Priority" to increase the latitude of laying and get a greater three-dimensional effect of the images. In addition, using the "center Weighted average light measurement", I tried to use the optics, as far as possible, with diaphragms from F/5.6 to F/9. Finally, I eliminated the UV filter that caused a slight drop in global sharpness, using, of course, the lens hood for both the protection of the front and to block unwanted internal reflexes.
sent on October 11, 2017