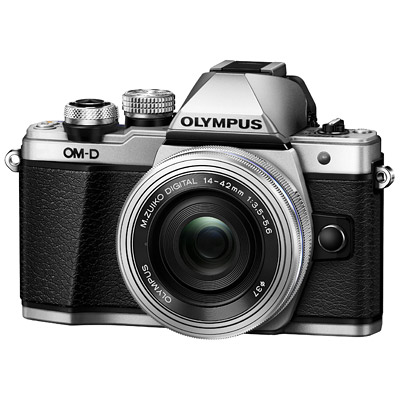 Olympus OM-D E-M10 II
Pros:
Stabilization! Compactness, materials, lightness, versatility, price value, speed to set parameters and customisation of keys.
Cons:
Noise at ISO highs, from 2000 and up. Focus tracking and focus c.
Opinion:
It took me a year to choose before I bought it. Chosen mirrorless instead of sLRs for size, chose olympus instead of fuji x stabilization. Fantastic materials, you feel you have a jewel in your hand, vintage charm but in step with the times. The only flaw the focus c and the tracking, did not meet my needs. At the high ISO a lot of noise. I didn't appreciate it until I changed my lens from kit 12 50, and I switched to a fixed, and to the pro series. Great for those who want to start, great for those who want to travel, if you take a 12 100 pro, you will not need more x travel. Great if you pair it with pro lenses, you save in the machine body but invest in good-crafted optics.
sent on December 09, 2019