JuzaPhoto uses technical cookies and third-part cookies to provide the service and to make possible login, choice of background color and other settings (
click here for more info
).
By continuing to browse the site you confirm that you accept the use of cookies and that you have read and accepted the
Terms of service and Privacy
.
How to upload photos in the JuzaPhoto galleries
The "
PHOTOS: COMMENTS AND CRITIQUES
" sections of the community are very different from the classic forums: the photos are not posted directly in the galleries. Instead, you have to upload the photos in your personal galleries, and the images will appear both in your profile and in the main galleries. Overall it is very easy, but if you are used to traditional forums I recommend to read this tutorial to get the best results! :-)
&nbsp
1) Size and othre parameters
The photos must be in
JPEG
, with
sRGB
color space. The photos can be up to 8000px on the longest side and up to 10MB; the forum software creates a 1200px version with the link to full size image.
&nbsp
2) Personal GALLERIES
You can create up to 20 galleries with 21 photos per gallery! To create your galleries, click on your username (in the upper left corner) to open your personal page and then click on
GALLERIES
.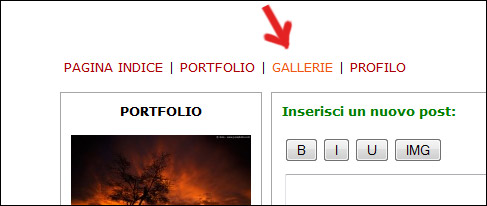 &nbsp
3) Creating your galleries
If you have not created yet any gallery, open your first gallery (you just have to choose a title and confirm; you can always edit the title).

&nbsp
4) Upload the photo
Click on [Add/Edit Photos], near the gallery cover. Now, you just have to upload the photos from your hard disk. For every photo, I recommend to select camera, lens and other techs; you must add a title and, if you want to add more info, you can use the "Description" field.
It is essential to select the Category for every photo, otherwise the photos won't appear in the image critique galleries!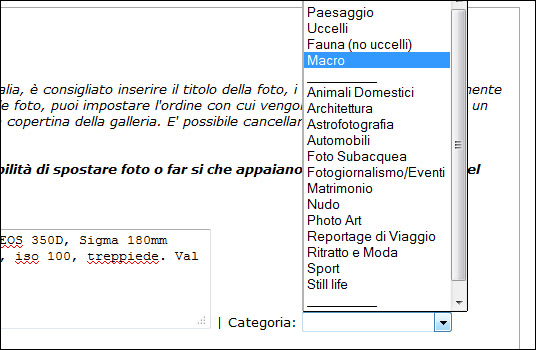 &nbsp
5) Confirm!
Scroll down to the bottom of the page and click on [UPLOAD/EDIT PHOTOS].
Wait until the confirmation page loads without clicking on anything else!
If you are uploading large photos, it may take some minutes. When the upload is complete, you will get a confirmation message: now your photos have been added both to your personal galleries and to the main image critique galleries!
&nbsp
Recommendations
- If you want to receive more comments about your photos, give a look to the article
How to receive more comments in 5 steps!
- If you have uploaded a photo in the wrong gallery or wrong category, click on your
GALLERIES
, Click on [Edit/add photos] and you will be able to change the category or to move the photo in another gallery.
If you need help, don't hesitate to ask in the
Discussion Forum
!