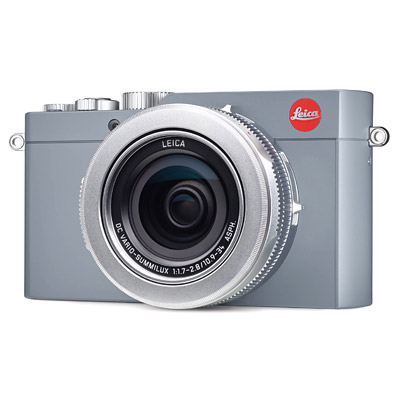 Leica D-Lux (Typ 109)
Pros:
Image sharpness, lens brightness, blurry, control and viewfinder arrangement, aperture ring, black and white mode, high ISO output
Cons:
It's not pocketable, flare
Opinion:
I've been using it for a while, maybe I still haven't squeezed it to the limit, but it was really a revelation. I state that I have not yet had dust problems, the camera is a joy to use, especially using the viewfinder. Every command and key and function is in the right place. Only the aperture ring deserves an honorable mention. Set fire fast. I would have only liked a manual zoom instead of motorized, but I think to contain the dimensions was indispensable. Good battery life. The raw files have great detail, which is noted compared to the JPEG, however excellent. I had tried the lx100 time before, and I have to say that the jpegs here are sensibly better really well balanced, good colors and white balance, and great black and white mode. There is a dedicated shutter mode, and three filters Monocromatici.io prefer the shooting mode, in which you can adjust brightness contrast and colored filter type (you can do with the raw PP, but also shooting in JPEG from viewfinder you have a great preview and Files that are very usable maybe to send on smartphones via Wi-Fi. In the filter mode BW, even they adjustable less finely, the image is more effective but qualitatively loses a minimum. It does not have the built-in ND filter, but at least it has very high shutter speeds that allow to use wide openings even in luminous scenes (thanks to the electronic shutter). Shots in backlight very very difficult to achieve, the lens flare for me is exaggerated (you want because accustomed to the Canon 17-40). For everything else the lens is something extraordinary in terms of image quality, it returns sharp images to be Also embarrass some fixed lens for reflex. The sensor holds up well the high ISO, where it is able to generate a film effect to make the files Exploabilissimi. Even by shooting in a church at 1600 ISO the file is gorgeous. 3200 and 6400 are kinda the limit, but exposing well are exploitable them too. In black and white the fine grain becomes a plus (whether it's JPEG shots or raw). Its image quality does not regret that of the 6d on many occasions. The only flaw is the portability, it is small but not pocketable, and so many times you might as well bring the 6d with it. It certainly makes sense when you have to travel light, just type with a backpack or cabin baggage to save weight and clutter. It is in the pocket of a winter jacket, but not in that of jeans, it seems made specifically to be used with half houses to use on the shoulder. Too bad. As a tilt-and-focus touch display would make it the top for street photography, maybe Combined with a mechanical zoom ring. Update: After a trip to Santorini I can confirm that it is a full camera at 360 degrees. You do it all with little weight and remarkable quality, not only that, JPEG's are formidable. Personally I have also modified the presets of landscape mode, setting NR A-5, contrast + 1, saturation + 1. The files are formidable. I hardly regret the 6d.
sent on July 31, 2018