Leica S2: first impressions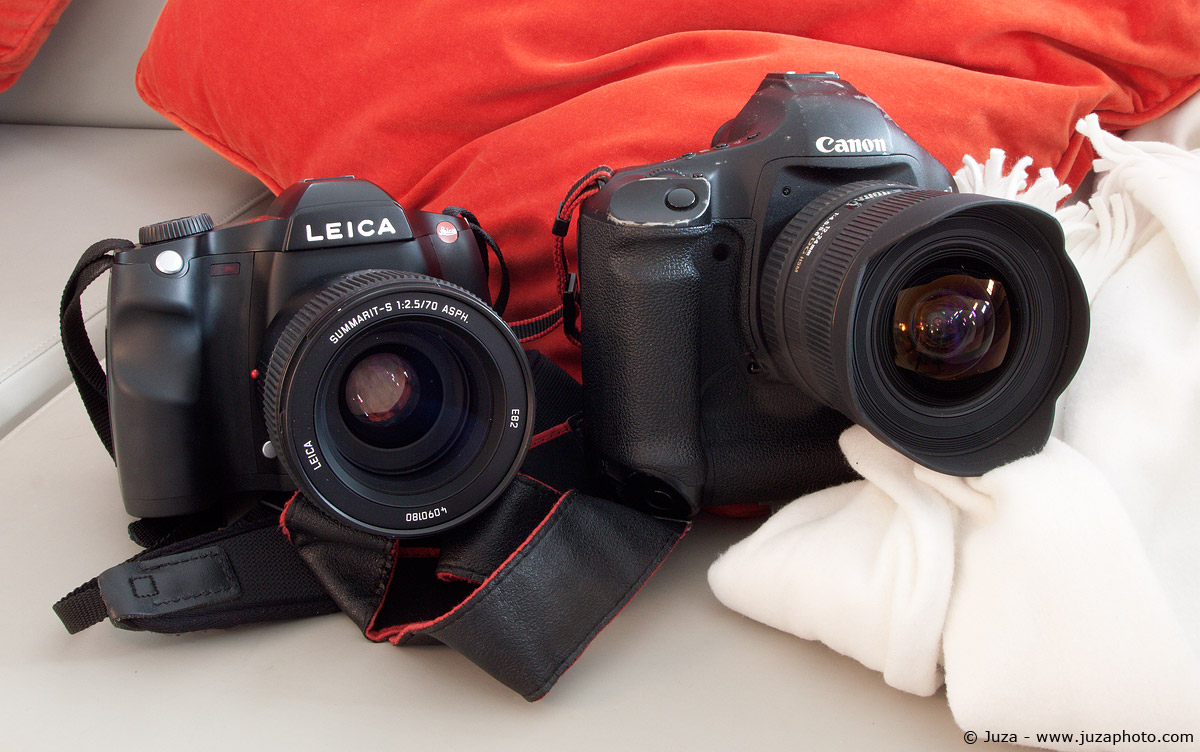 The Leica S2 is one of the biggest innovations in Leica history. It is a completely new system built from scratch, it is medium format, it is 100% digital and it has autofocus and a new range of lenses! The prototype was announced in September 2008, and now the S2 is a real camera, and it is going to be on the market in December 2009. Thanks to Polyphoto, the Italian importer of Leica, I tried this fascinating camera and and I have had the opportunity to publish review and samples!
NOTE: the body I have tested is still a pre-production unit, so when it will be available on the market there may be improvements (in particular in low light performance). I'll try to test a production unit as soon as it is available.
&nbsp
Specifications (in comparison with other high end cameras)
| | | | |
| --- | --- | --- | --- |
| | Leica S2 | Canon 1DsIII | Hasselblad H4D-60 |
| Sensor size | 30 x 45 mm | 24 x 36 mm | 40 x 54 mm |
| Megapixels | 37 megapixels | 21 megapixels | 60 megapixels |
| ISO sensitivities | 80-1250 | 50 - 3200 | 100-800 |
| ISO performance | ((to be determined)) | usable up to ISO 3200 | ? |
| Continuous shooting | 1,5 FPS x 8 RAW | 5 FPS x 17 RAW | 0,5 FPS |
| LCD screen | 3", 640x480 px | 3", 320x240 px | |
| Live view | No | Yes | No |
| Video | No | No | No |
| Dimensions | 1160 x 120 x 80 mm | 150 x 160 x 80mm | 153 x 131 x 136 mm |
| Weight | 1.4 kg | 1.4 kg | 1.8 kg |
| Price | 18500 € | 7000 € | 29000 € |
| Announced | 2008 | 2007 | 2009 |
&nbsp
Built quality, user interface and autofocus
The built quality is undoubtedly excellent - it feels solid and professional, even though in comparison with the 1DsIII it feels a bit more "plastic" due to its rubberized body (the M9, the 1DsIII and other cameras feels more "pro" due to their metal body, but it is only an impression and actually they are all very well built!). I am not crazy with the user interface - it is good, but it could be better; the back is a bit too minimalist, without even some symbol to explain the meaning of the buttons. Anyway, after a little of time you won't have difficulties using it.
The autofocus is better than expected - in good light, it is pretty fast and precise (better than the AF of the Hasselblad H2D-22 I tried some years ago); in low light it is so-so, but the S2 is not a low light camera anyway ;-) In terms of shooting speed, the S2 is better than other medium format cameras (1.5 FPS, while other MF shoot at 1 FPS or less), but it is way slower than 35mm cameras...on the other hand, there is no 35mm camera with a resolution that comes close the the S2.
The viewfinder is huge and bright - much bigger than the viewfinder of the 1DsIII, and way bigger than the viewfinders of APS-C cameras. Overall the camera is big, but surprisingly it is not as big as my 1DsIII...in all photos of this article you can see the S2 side-by-side with my 1DsIII, and when you look at the cameras from the back it is clear how big the 1DsIII is, due to its built-in battery grip: Leica has been smarter, and if you want battery grip you can add it optionally, it is not built in.
The 3" LCD screen is big and bright and it is a little sharper than the LCD of 1DsIII; the top LCD, instead, is very small and in direct sunlight is it not as easy to read as the LCD of Canon and Nikon cameras. Like the rest of the camera body, the top is minimalist; there is only the shutter speed selector and the shutter release.
Overall, the Leica S2 is in the middle between the top pro 35mm FF cameras as 1DsIII/D3x and medium format cameras as the Hasselblad H4D-60; both in terms of features, price and image quality.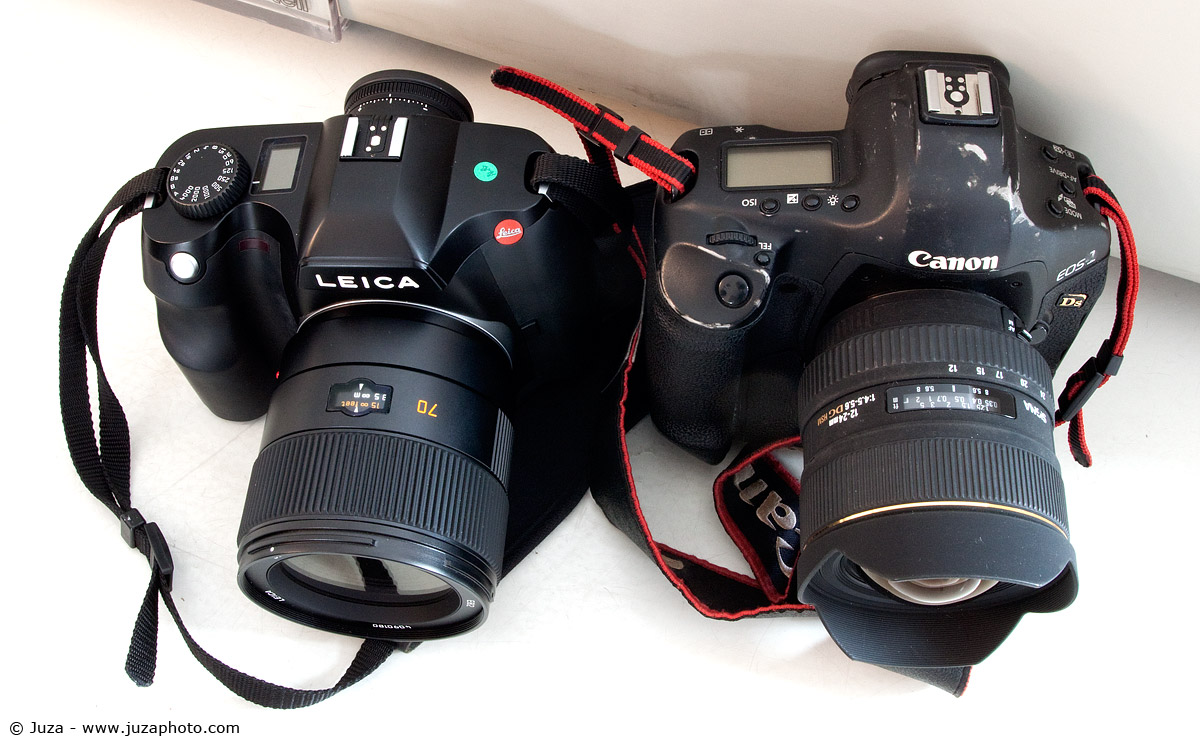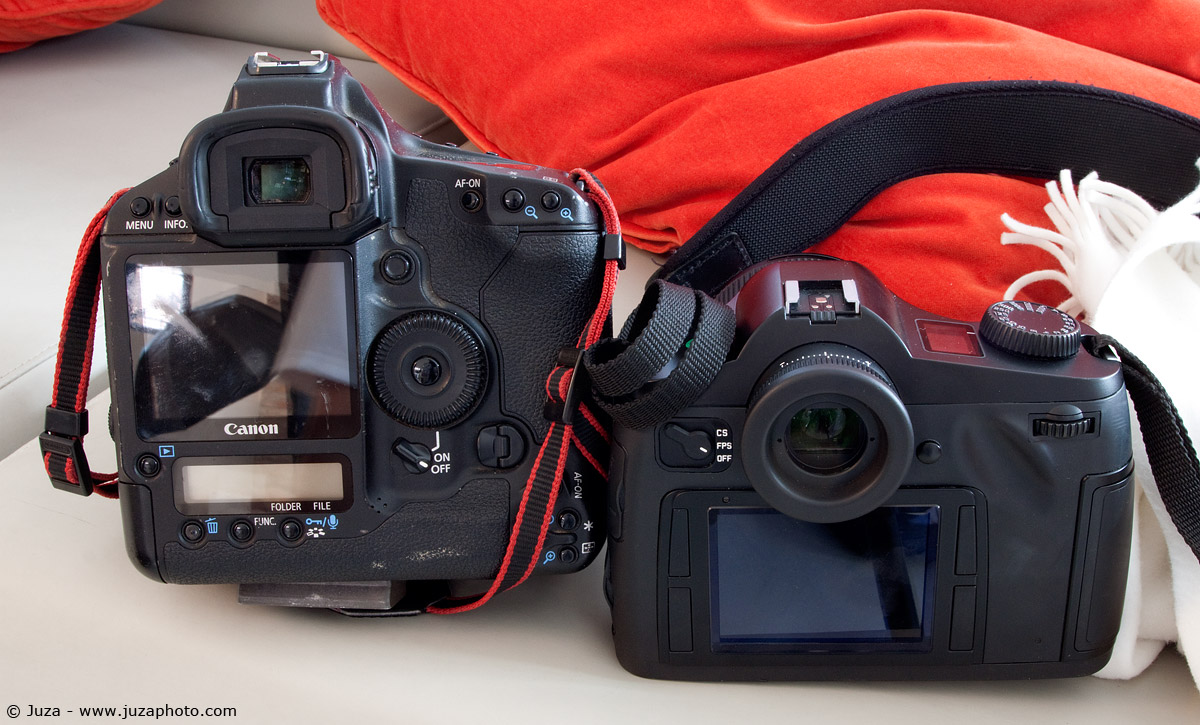 &nbsp
Image Quality and samples
With good techniques and the first rate Leica S lenses, the Leica S2 is capable of awesome image quality - extreme detail, good dynamic range, no artifacts. Its large sensor has not anti-aliasing filter, so it is able to deliver excellent sharpness even at 100%: comparing 100% crops at low ISO, the S2 is clearly sharper than any APS-C or 35mm FF camera (I am not talking about megapixels, but "per pixel" detail).
In these two photos, my friend Giada posed for some test shots. You can download the full size images to evaluate image quality; these photos had been taken with studio lights, RAW format, and post-processed with Adobe Camera RAW and Photoshop CS4. Please respect the copyright! You can not publish these photos anywhere nor use them for any other usage other than personal evaluation of image quality.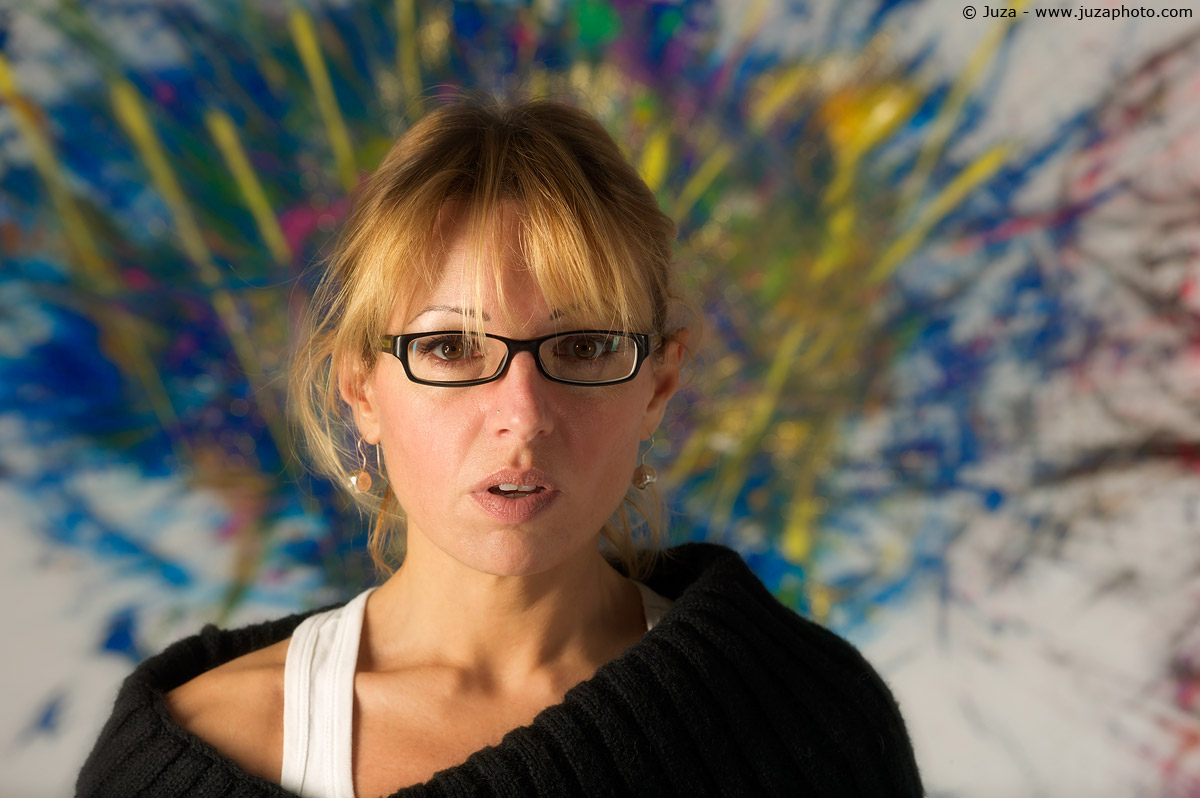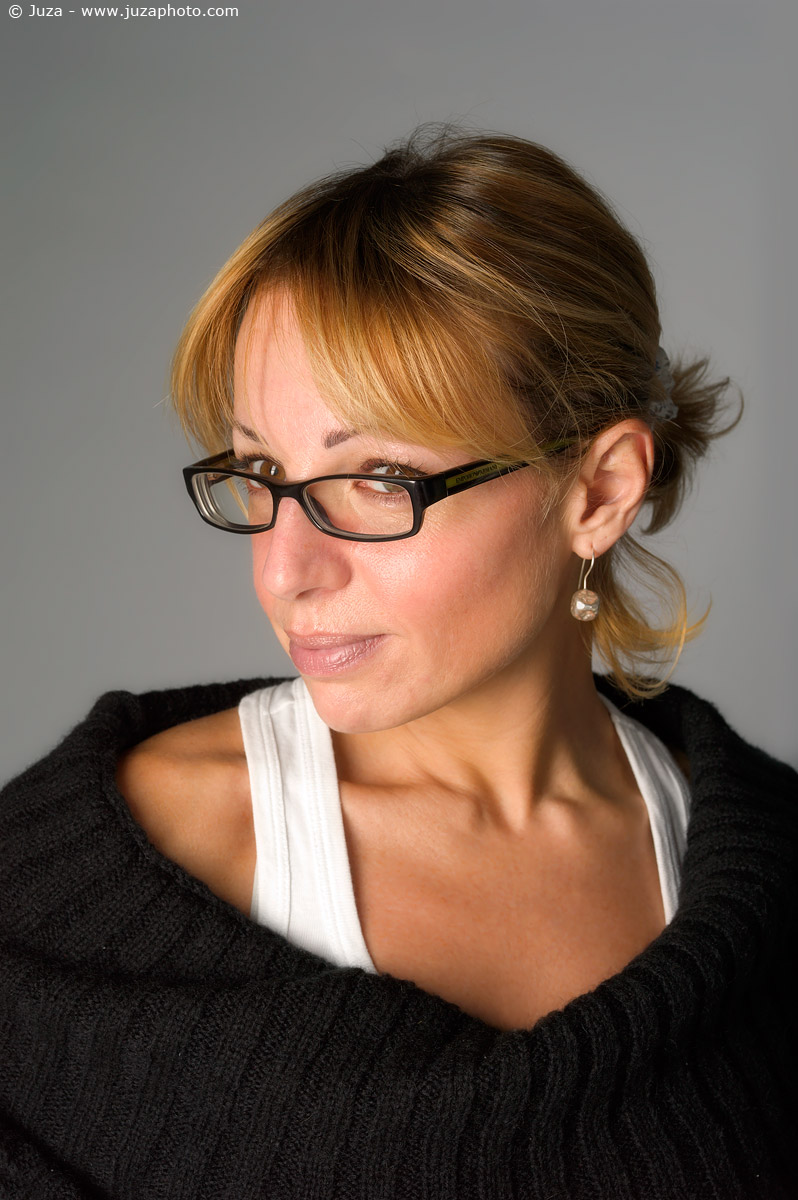 Model posing - Leica S2, LEICA SUMMARIT-S 70mm f/2.5 ASPH, 1/125 f/13, ISO 320.
Click here to download the full size photo
.
&nbsp
Image quality and ISO
In spite of their large sensors, medium format cameras usually don't have great high ISO performance: is the Leica S2 on par, worse or better than other MF cameras and 35mm DSLRs? I have taken some shots at all ISO sensitivities; these are 100% crops without any post processing.
ISO 160:
ISO 320:
ISO 640 /ISO 1250:
[NOTE: in the first version of the review, I published some crops from ISO 640 and ISO 1250 photos. I have removed the crops since the camera was a pre-production unit and the image quality in the final version should be much better! I am going to repeat the test as soon as a production S2 is available for testing!]
&nbsp
Conclusions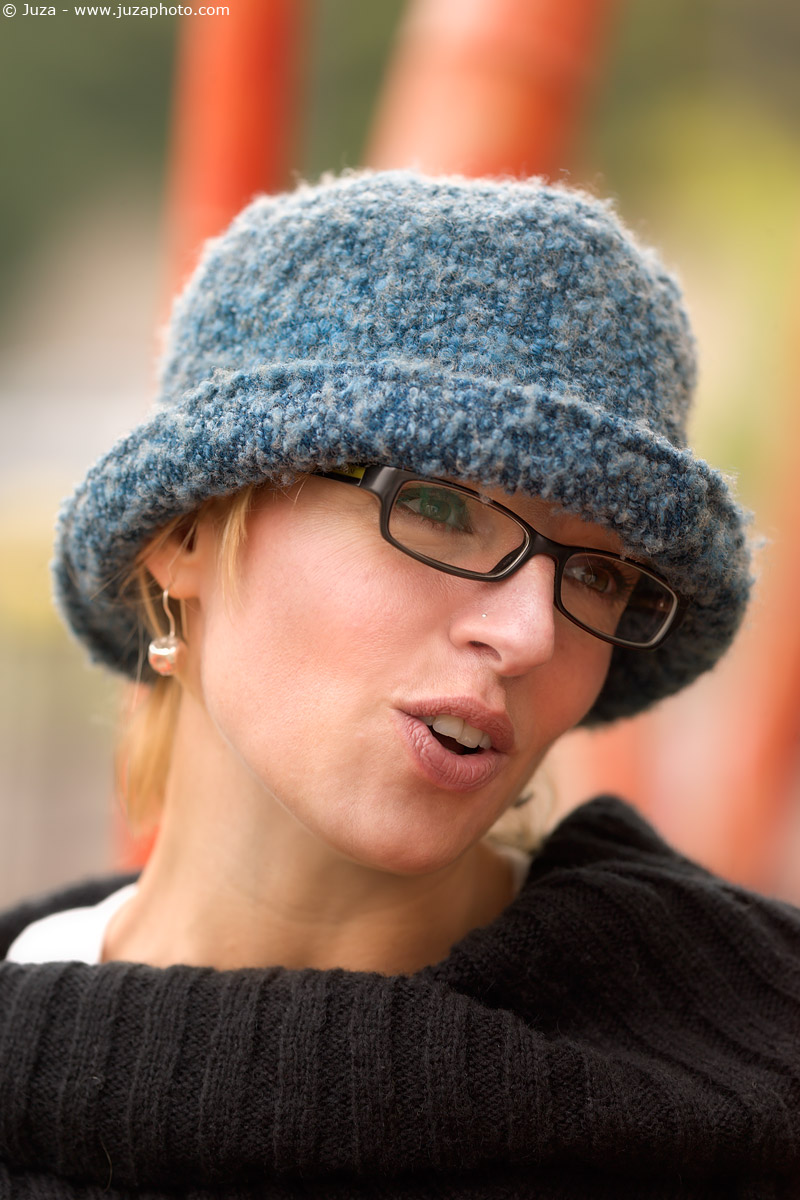 The Leica S2 is one of the most interesting cameras I have tried: it combines amazing image quality with a camera body much more responsive than the majority of medium format cameras. Its sensor is not as big as the sensor of the Hasselblad H4D, but it is way bigger than 35mm FF sensors; another nice thing about the Leica S2 sensor is that it has 3:2 ratio, instead of the 4:3 ratio of the majority of MF cameras (this is a matter of personal taste, for me the 3:2 ratio is more pleasing).
Of course it is a very specialist camera. It is fantastic for studio photos, landscapes and other static subject in good light, but it is not a camera for low light shooting or for action, due to its limited ISO capabilities. The price is very high, but it is on par with other MF cameras that have similar features. Overall, I think that the S2 is a real winner for Leica - a modern MF camera system, with the built and image quality that you expect from Leica. If you want to know more about the Leica S system, I recommend to visit the official website:
http://s.leica-camera.com/