JuzaPhoto uses technical cookies and third-part cookies to provide the service and to make possible login, choice of background color and other settings (
click here for more info
).
By continuing to browse the site you confirm that you have read your options regarding cookies and that you have read and accepted the
Terms of service and Privacy
.
You can change in every moment your cookies preferences from the page
Cookie Preferences
, that can be reached from every page of the website with the link that you find at the bottom of the page; you can also set your preferences directly here
Focal Length Comparisons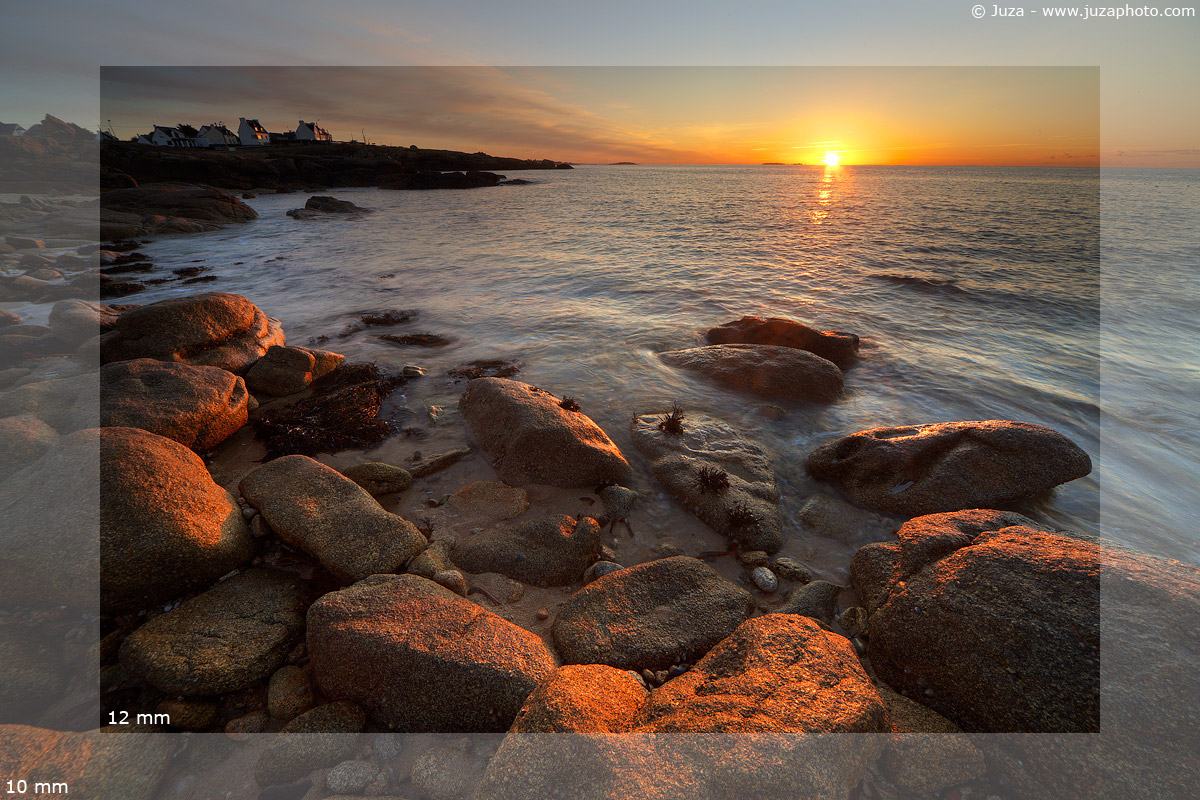 With the advent of digital SLR with APS-C sensor, 10 and 12mm have become common focal lengths for wide-angles. 10mm lenses (e.g. Canon 10-22, Sigma 10-20) offers a pretty wider angle than 12mm (e.g. Tokina 12-24, Sigma 12-24, Nikkor 12-24).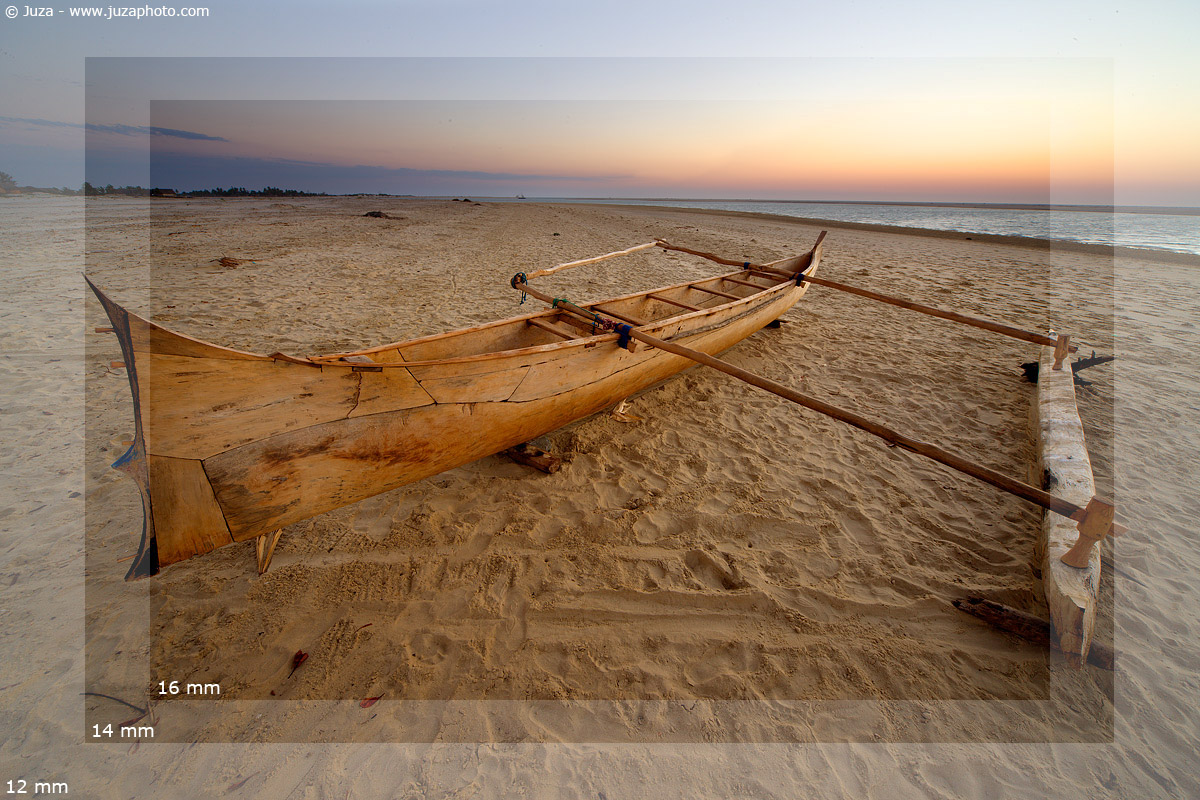 The Sigma 12-24mm is the only 12mm that works on fullframe (24x36mm) cameras - it offers an amazing and unparalleled angle of view. A 14mm lens - the widest rectilinear wide-angle in Nikon and Canon lineup - has a pretty narrower angle of view than Sigma 12-24, and 16mm (e.g. Canon 16-35 f/2.8) does not come even close to the amazing angle of view of a 12mm.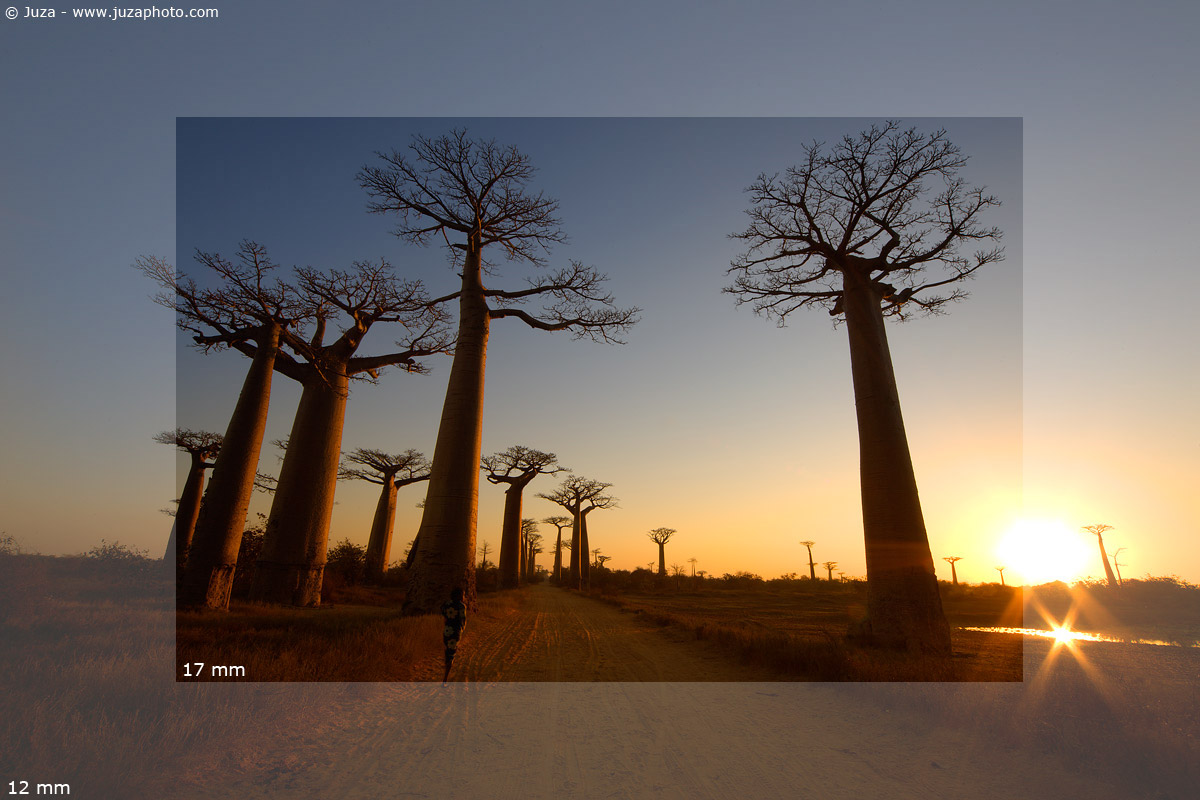 The Canon 17-40mm is the widest wide-angle for fullframe cameras in the same price range of the Sigma 12-24. The Sigma lens has an huge advantage!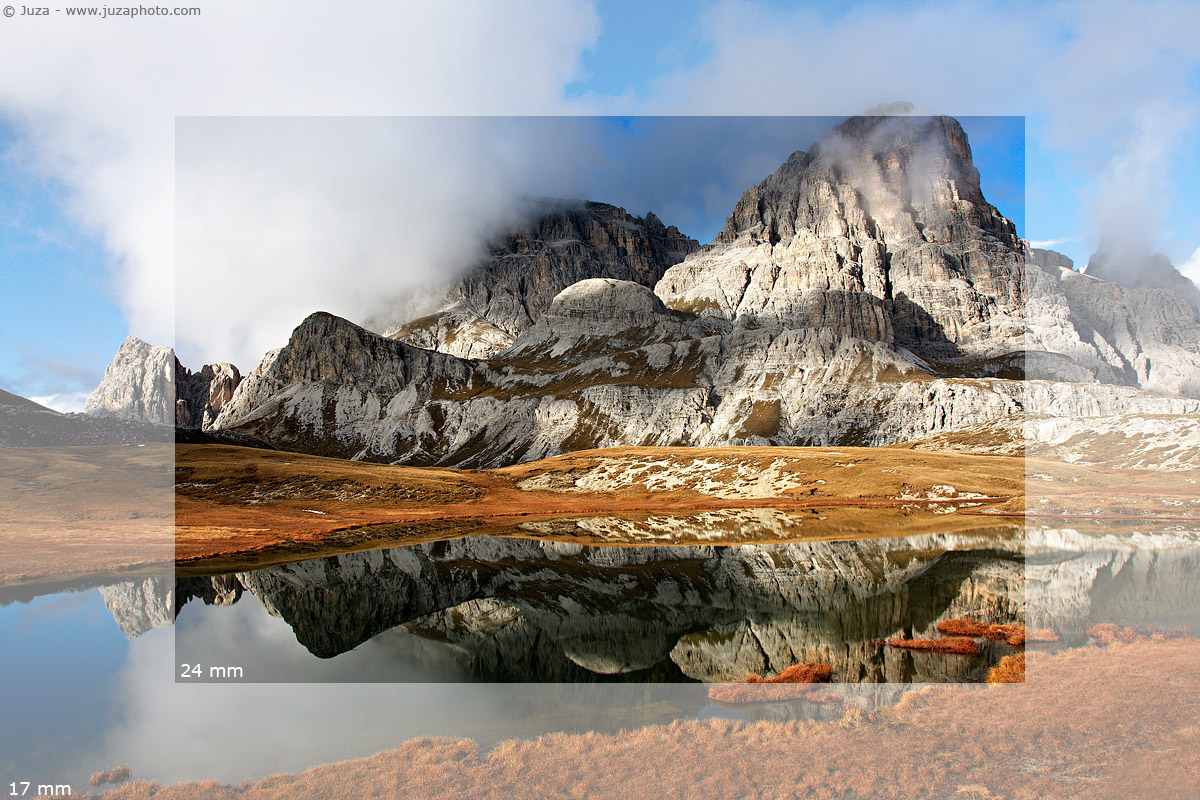 17-55, 17-85 and similar zooms, created for APS-C cameras, offers a pretty wider angle of view than standard zooms for FF cameras, as the Canon 24-105 L IS. Even though I prefer the latter, it is necessary to combine it with a good wide-angle lens if you want a good wide-angle coverage.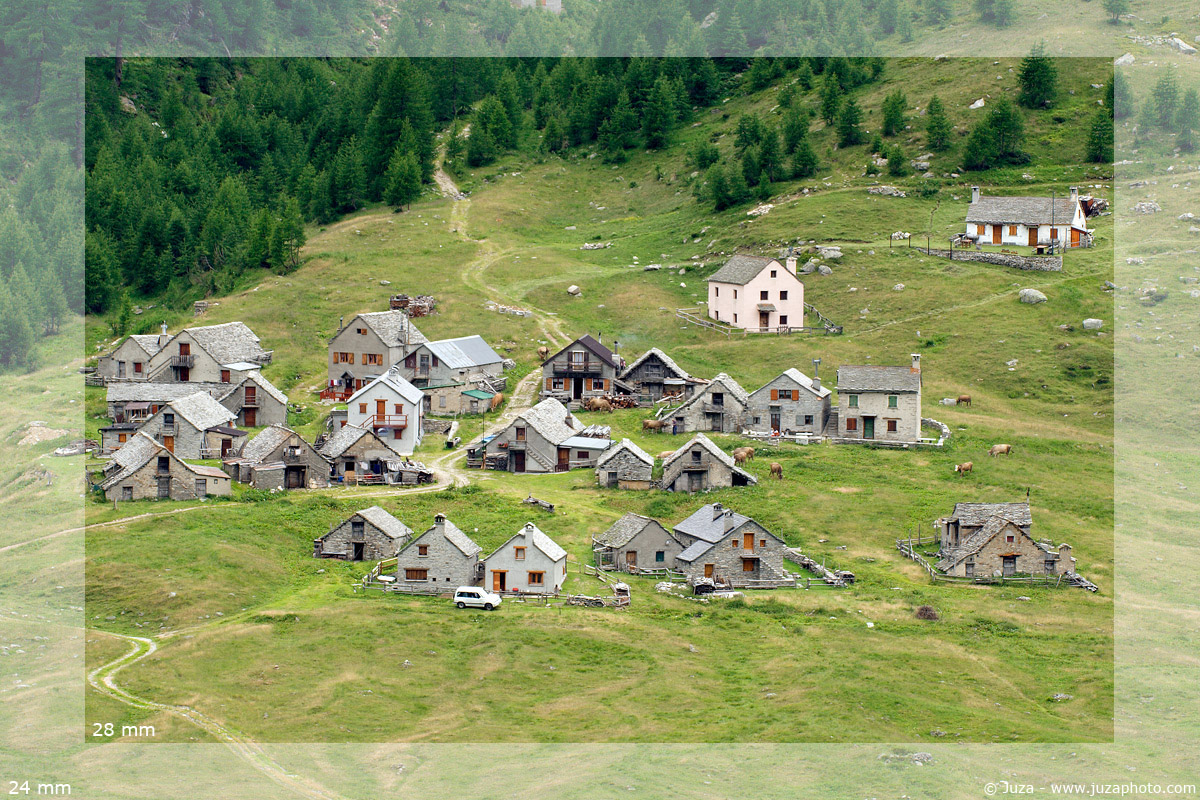 24 and 28mm are common focal lengths for mid-range zooms. Whenever possible, I'd recommend a lens that starts at 24mm, unless you already have a lens that covers the widest focal lengths.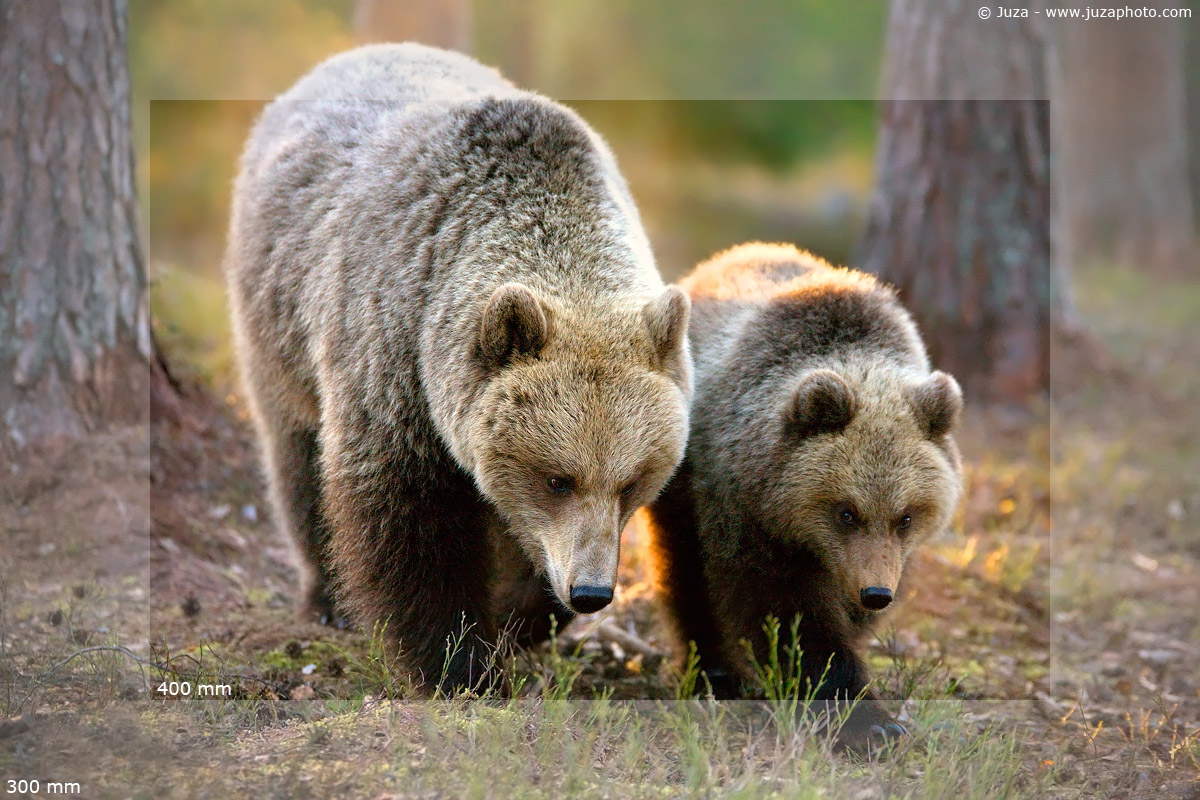 In wildlife photography, the 300 f/4 is often compared with the 100-400 and 400 5.6. Unless you photograph very collaborative subjects, you would often use the 300 f/4 with 1.4x, to compensate for the much shorter focal length.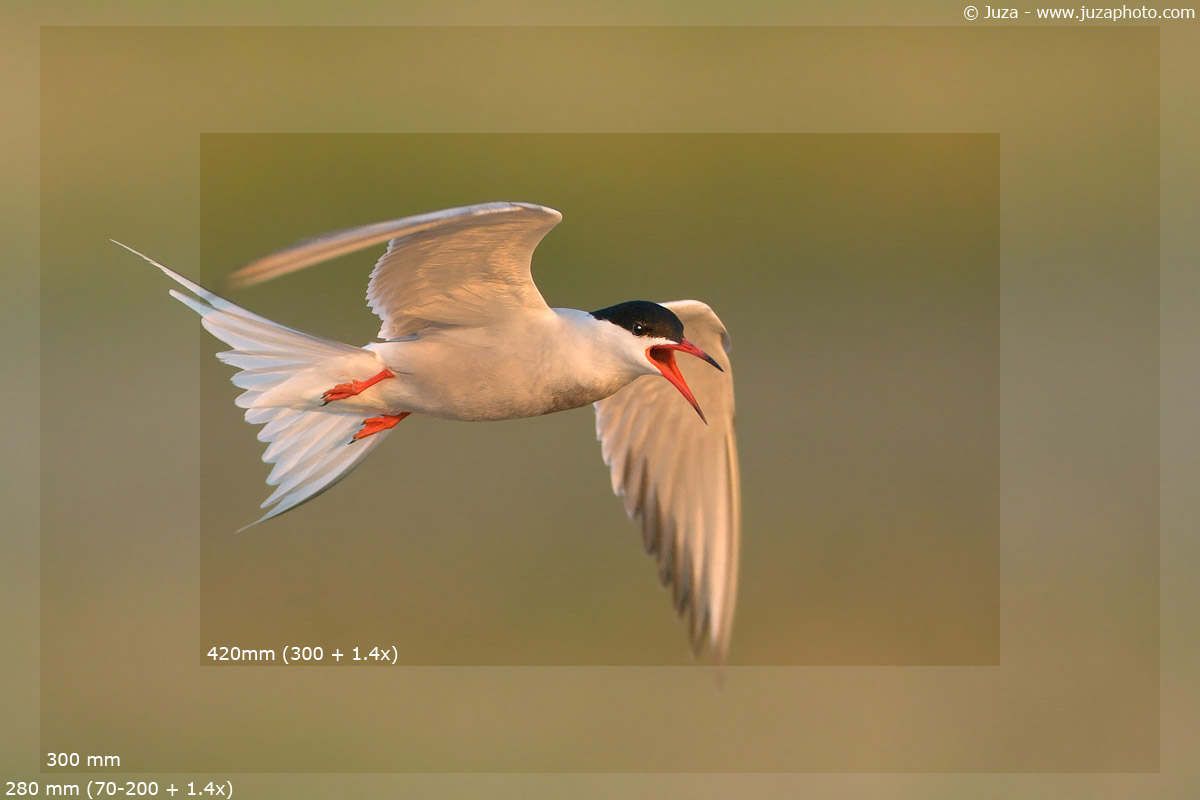 The difference between a 280mm (70-200 + 1.4x), a 300mm (as the 70-300 VR or a 300 f/4 without TCs) and 420mm (300 f/4 +1.4x). If you have Nikon, in my opinion the 300 f4 AFS + 1.4x TC is the best choice for wildlife in its price range - the 70-200 VR is too short, and the only other lens that offers a comparable focal length (the 80-400mm VR) has very slow AF and average image quality.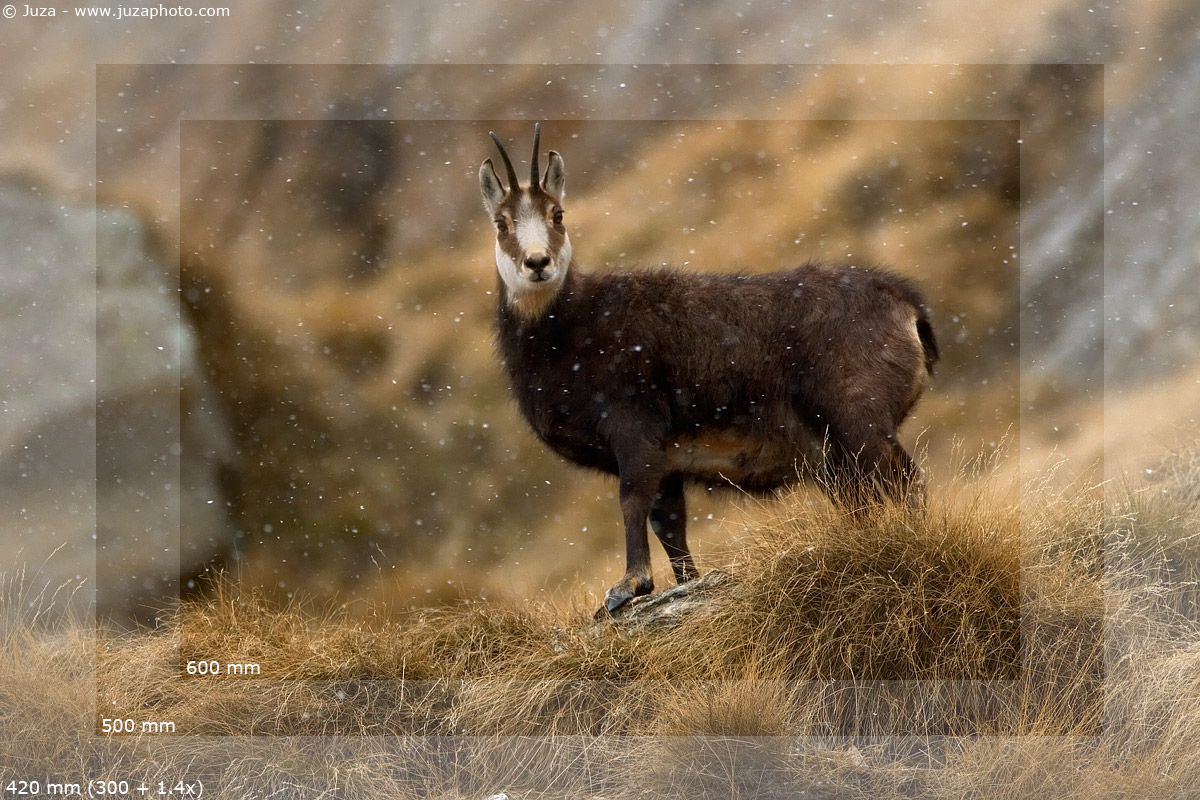 The f/4 supertele comparision - 420mm f/4 (300 2.8 + 1.4x TC) in comparison with 500 f/4 and 600 f/4.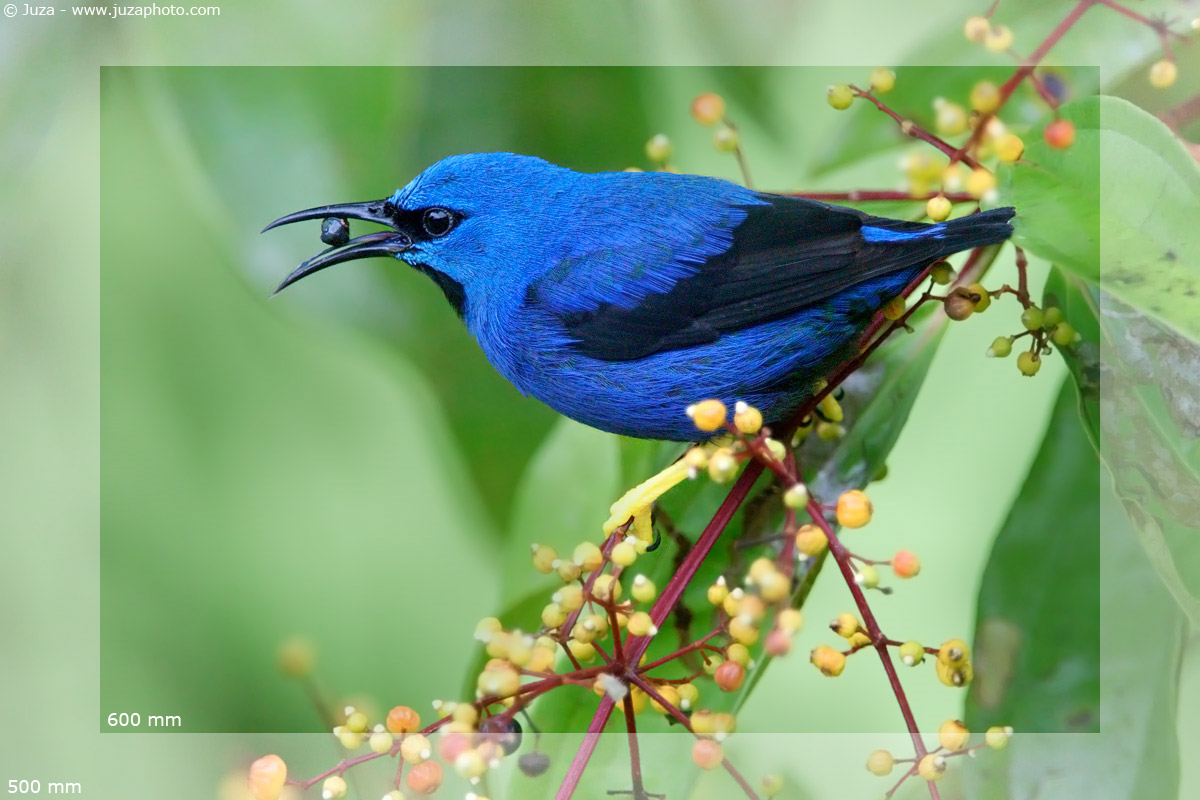 One of the most common doubts of wildlife photographer that are trying to choose a big lens: 500 or 600? The 600 offers a considerably higher magnification, that is great for small or shy subjects.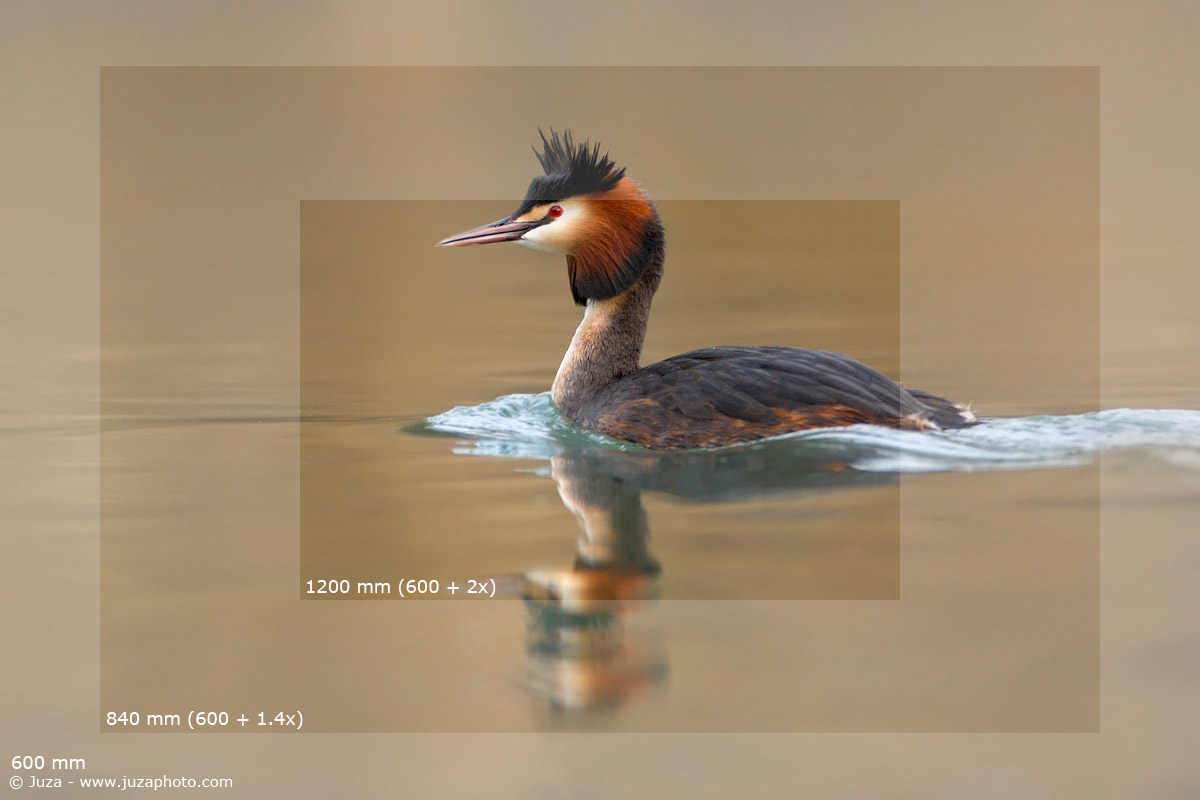 The 600 f/4 supertele with teleconverters - 840mm (600+1.4x) and 1200mm (600+2.0x). Of course, this comparison holds true for every lens with 1.4x and 2.0x teleconverters.