Sony A7 Review
Sony A7 Review, testo e foto by
Juza
. Pubblicato il 28 Aprile 2014; 6 risposte, 11067 visite.
The Sony A7 and A7r are two of the first mirrorless cameras with fullframe sensor: they offer great image quality in a exceptionally small and lightweight body. With adapters, you can mount nearly all current and vintage lenses of every brand, and the icing on the cake is the price: at about 1300 €, the Sony A7 is the cheapest FF camera on the market.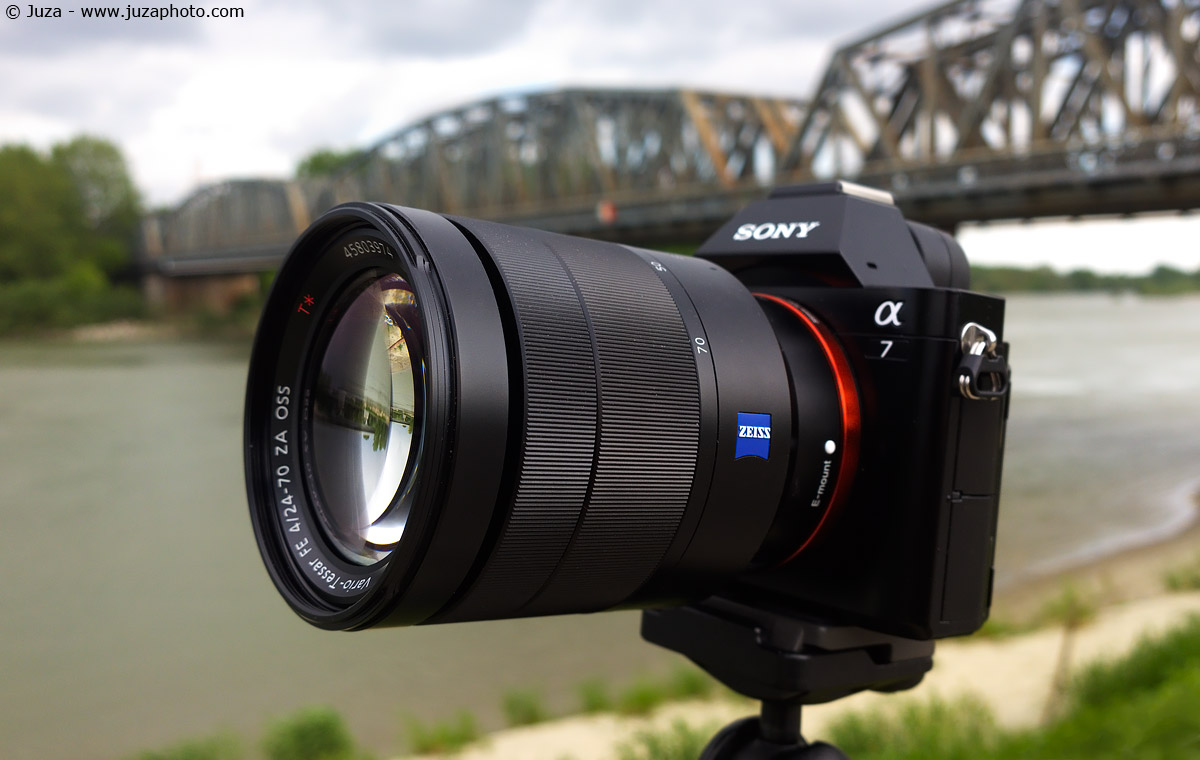 I have tested this camera for one month to understand the pros and cons of working with the new Sony mirrorless cameras!



What I really like of Sony A7
The first thing that you will notice when you take the A7 in your hands are its small size and weight: the A7 is the smaller and lightest fullframe camera that you can get - it is even smaller than a entry level APS-C reflex, and at 470g it is really featherweight. Coupled with Sony FE lenses, it allows to save a good amount of weight in your backpack. For me traveling light is a priority, so I really like the dimensions of the A7, even though some may prefer the ergonomics of the larger SLR cameras.

Sony A7, Sony FE 24-70mm f/4 ZA OSS Vario Tessar T*, 30 sec f/8.0, ISO 100, tripod. Bobbio, Italy. Click here to download at full resolution.
Another highlight of the camera body is the electronic viewfinder: the new Sony have one of the best electronic viewfinders on the market; it is not yet as good as an optical viewfinder, but it comes close, and of course it can do a lot of things that were not possible with optical viewfinders (for example, you can see the real depth of field without making the viewfinder very dim).
The menu has many customization options and overall the user interface is intuitive and easy to understand, in few hours I managed to become familiar with the controls and the buttons of the A7, even though I had never worked with a Sony cameras before. Unlike Canon cameras, the Sony A7 shows the percentage of battery charge directly in the LCD, so you don't have to go into menus to check the exact percentage of remaining battery.
A 'small', but important, difference between the A7 and the A7r is that the A7 has the electronic curtain, that allows to avoid vibrations and image blur due to the shutter movements at certain shutter speeds. If you do a lot of macro photography, where every small vibration may result in a blurred photo, the electronic first curtain is essential.
As all Sony ML cameras, the A7 has USB recharging: for those who like to travel light, the possibility of charging the battery directly in camera, with a simple micro-USB cable, eliminated the need for a separate battery charger. With the same USB cable that I use to charge my mobile phone, torch and other stuff, I can also charge the A7. The cable can be attached to everything that has a USB port: a computer, a tablet, a universal power adapter, the usb port of your car and so on. The USB port of camera can be used to download photos as well.
Sony A7, Sony FE 24-70mm f/4 ZA OSS Vario Tessar T*, 1/60 f/9.0, ISO 100, hand held. Click here to download at full resolution.
Thanks to its mirrorless design and the very short flange-back distance (just 18 millimeters), the A7 is compatible with nearly all lenses on the market, other than old lenses (with adapters). Some adapters, as the Metabones, maintains even autofocus and image stabilization of Canon and Nikon lenses, even though the AF is really slow.
The image quality at low ISO is great: between ISO 50 and 1600, the A7 delivers excellent image quality in terms of resolution, colors and dynamic range. If you want the very best I'd suggest the A7r, that shares the superb sensor of the Nikon D800E, but for its price even the 'standard' A7 gives very good results. I have been positively surprised by the absence of banding and the amout of detail that can be recovered from the shadows.
As already said, at about 1250-1300 euros the A7 is quite cheap, it offers and excellent price/performance ratio.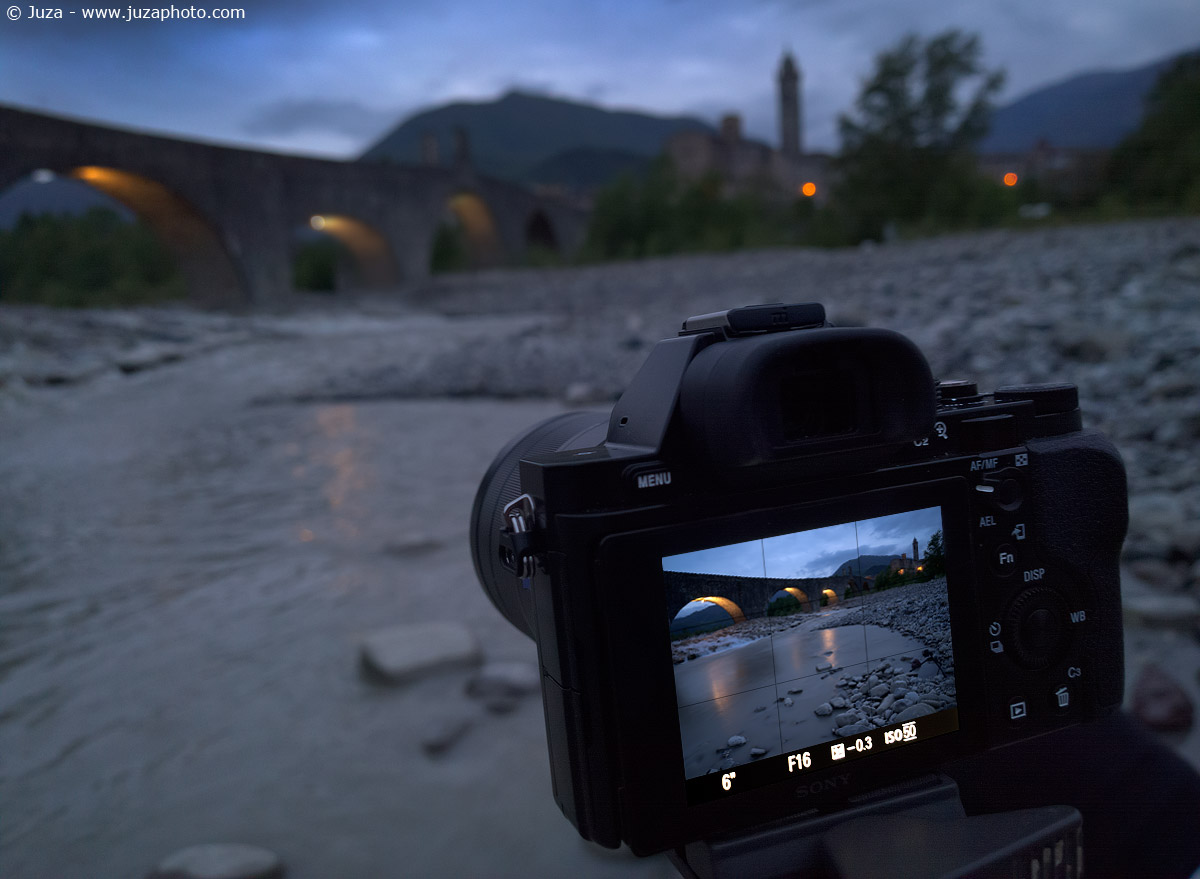 Good things with room for improvement
Mirrorless cameras are still a young technology, and the A7 is the first fullframe ML form Sony, so of course there is still room for improvement. The screen is sharp and it has good readability even in sunlight, but I miss the touchscreen and the flexibility of my Canon 70D screen. Sony has already these technologies in other cameras, so I hope that they will be included in the A7 successor.

AF is pretty good for a mirrorless camera, but it is not yet as fast as SLR cameras AF, and it can not compete when there are fast moving subjects. The new Sony A6000 may have finally reached SLRs, I'll try to test is soon to see if one of the main disadvantages of mirrorless has finally been overcome.

High ISO image quality is good, but not exceptional: the A7 it is not as clean as other FF cameras in the same price range - for example, the Canon 6D is about one stop better. In this respect, the A7r is better; when resized to 20 megapixel, it is very close to the Canon 6D or Nikon D610 in terms of noise. If you want a high ISO monster, I'd suggest to wait for the new Sony A7s (it will be available this summer), that promises to be the best low light camera even made - its 12 megapixel FF sensor may be able to outdo even the Canon 1DX and Nikon D4s.

Sony A7, Sony FE 24-70mm f/4 ZA OSS Vario Tessar T*, 30 sec f/7.1, ISO 100, tripod.
What I miss
Currently, the only real 'limit' of the Sony mirrorless fullframe system are...Sony lenses. Of course you can mount almost everything with adapters, but if you want dedicated lenses, nowadays (April 2014) there are only five FE lenses: two excellent primes, a 70-200 f/4 zoom and two standard zoom, the 28-70 and the 24-70.
The 35mm f/2.8 and 55 f/1.8 offers great sharpness, while the two zooms (28-70 and 24-70), that I have personally tested, does not meet my expectations: they have great built quality and excellent sharpness in the center, but the corners are quite soft - at the price point of the 28-70 it may be acceptable, but I expected better sharpness from the expensive 24-70 FE. Of course, this is a very young system and I expect to see many more lenses announced soon: in particular, I'd like to see a wide-angle (16-35 or even between a 14-24), a 150 or 200mm macro and a supertele (300mm f/2.8).
Conclusion
Overall, the A7 is a innovative camera, in my opinion one of the most interesting announcements of the recent years. If you like vintage lenses, this is the perfect camera for you - nothing offers more compatibility! In the field of nature photography, of course I'd not recommend it for birds or wildlife, while it is a very interesting option for landscape photographers. Other than that, the A7 may be a good choice for travel, reportage, street, plus of course all genres where you don't need great speed: for studio photography, still life and portrait it is perfect.
Risposte e commenti
Che cosa ne pensi di questo articolo?
Vuoi dire la tua, fare domande all'autore o semplicemente fare i complimenti per un articolo che ti ha colpito particolarmente? Per partecipare iscriviti a JuzaPhoto, è semplice e gratuito!

Non solo: iscrivendoti potrai creare una tua pagina personale, pubblicare foto, ricevere commenti, partecipare alle discussioni e sfruttare tutte le funzionalità di JuzaPhoto. Con oltre 188000 iscritti, c'è spazio per tutti, dal principiante al professionista.