Publish your advertisement on JuzaPhoto (info)
Florida and Louisiana (2008)
For a naturalist, Florida is one of the most interesting states of the USA: it has many wild environments, and it hosts a great variety of flora and fauna (Florida has almost half of all bird species of the Unites States!). From May 03 to May 23, I have visited many areas of Florida with my friend Daniela - we have begun our trip from the worldwide know Everglades National Park, then we have traveled along the west coast, and we have reached the southern Louisiana, where we have met my friend Ronnie Gaubert, one of the most talented macro photographers of the world. This article describes some of the most interesting places that we have visited: even though we had not chosen the best season for bugs and birds, it has been a great experience; I have been amazed to see so many wild places, and some peculiar environments!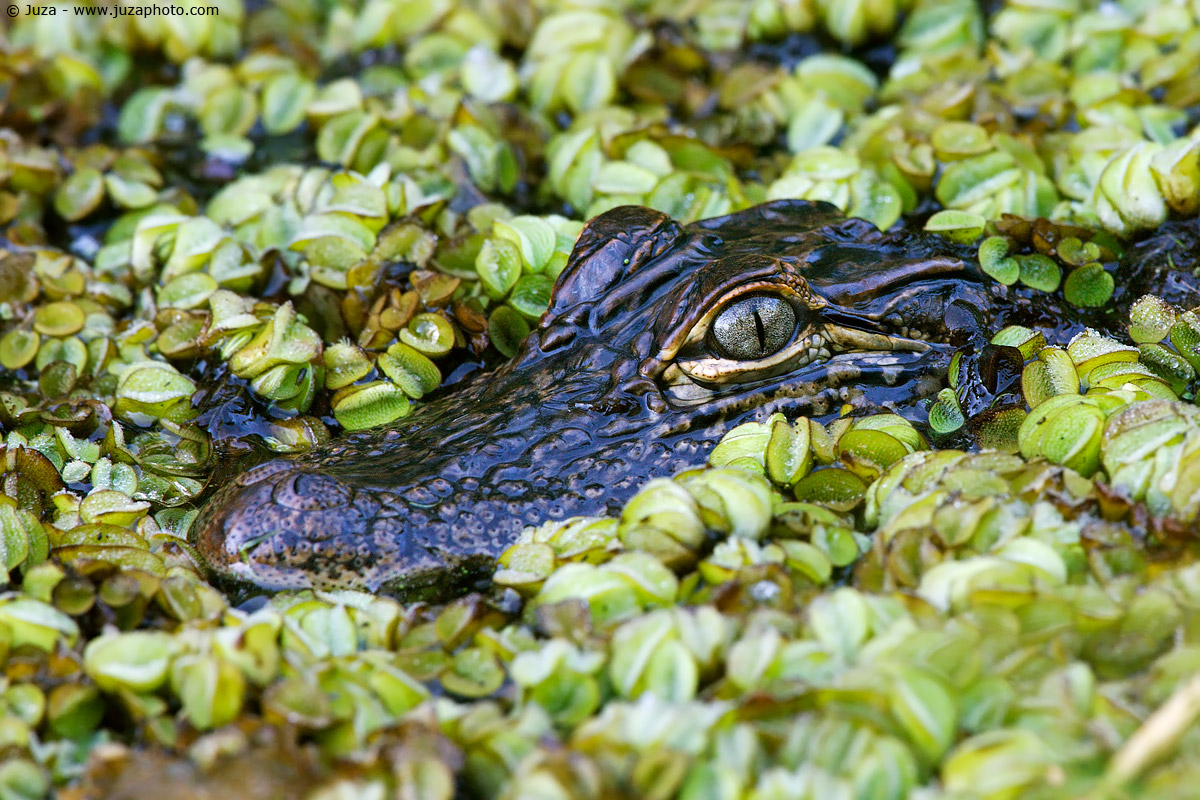 &nbsp
The Everglades
The Everglades are for sure one of the most famous areas of Florida - they are known worldwide for their unique environment. They include various ecosystems: saw grass marshes, "hammocks" (islands of hardwood trees that grow in slightly raised portions of the land), pinelands, prairies, swamps dominated by cypresses and mangroves. The climate is subtropical - there are five wet months, from May to September, and seven dry months, from October to April. The temperatures during the winter (dry) months are between 12 and 25 Celsius degrees, while in summer it is often very humid and hot, above 30 degrees. The average rainfall is 150 centimeters. The Everglades are quite recent: until 8000 years ago, all the southern portion of the Florida was underwater; the everglades originated about 5000 year ago. Regular flooding by the nearby Lake Okeechobee created the environment that you can currently see - but this is an ever changing environment, that is very sensitive to climate change and, sadly, to human activities. Drainages, water control for agricultural uses and the rapid expansion of cities has greatly reduced the areas of the Everglades: the National Park, created in 1947, aims to preserve and to restore part of this unique place.
The main access of the park is few miles from Florida City and it is always open, every day and at every hour; there is a 40 miles long road that leads to Flamingo, and along the road there are about a dozen of trails. Every trail requires 30-40 minutes of walk, and it very little effort. Walking off trail is permitted, but you have to pay attention to snakes and alligators. The trails allow to visit a small portion of the southern area of Everglades NP, but many areas can be reached only by boat or canoe - if you really want to explore the wilderness, you have to rent or buy a canoe to navigate between the labyrinth of mangroves, channels and swamps, sleeping in one of the many campsites of the western area of the park.
The Everglades have a rich fauna. Of course you will see alligators - they are in every place where there is water, and they are very tame (but it is not recommended to get closer than three meters, for your safety - even though they look quiet, you must always remember that they are wild animals). Other than alligators, we have seen some species of fishes, as the large Florida gar, Lepisosteus platyrhincus, that can be up to 1 meter in length and it considered a "living fossil": it is a primitive fish, that has maintained the same characteristics during million of years. Sometimes, this fish makes big jumps out of water, as you can see in this exceptional photo by Jim Neiger
(www.flightschoolphotography.com/BB%20Gallery%20Html/snowyegret-gar-091706-1.htm
). We have seen mammals, as the cure raccoon (Procyon lotor) that we have found near Flaming; many birds and various species of turtle. Some of these animals are quite tame, and we managed to get frame filling photos even with the 70-300 IS + 40D.
Everglades host also some rarely seen, but very fascinating creatures. One of these is the huge Burmese Python (Python molurus bivittatus), that can reach 9 meters in length and an impressive weight of 180 kg: it is one of the largest snakes of the world, and it can prey even large animals as alligators.
Some years ago, near the Pay-hay-okee trail it was found a dead 4 meters python that had killed a 2 meters alligator - sometimes, pythons try to swallow preys that are too big even for their flexible body, and in this case it is likely that the python died while trying to digest its huge prey. Maybe it got too heavy and it was so slowed down that it fell easily prey of another alligator or a puma, or maybe the alligator was still alive when swallowed and it managed to fatally injure the snake. In either case, the alligator wasn't able to save its life - both the snake and the alligator died, and when they were found the body of the snake was partially exploded, revealing its last, deadly meal. Everglades are a wilderness - eternal fight for life between preys and predators.
A rare subspecies of puma (Felis concolor coryi) is another of the unique inhabitants of the glades. One night I was driving back to Florida City along the main everglades route that begins from Flaming, when I saw something that looked like a puma in the high grass along roadside. I immediately stopped the car, I grabbed the 1Ds3 with 300 2.8 and I framed the "puma"...you can image my disappointment when I realized that it was just a shrub with a weird shape. Indeed, it is not easy to see a puma: even though there are some warnings of "Puma crossing" along the road, it is extremely rare to see one these animals. It has been estimated that there are less than 50 pumas in the everglades, and even many park rangers have never seen one of these in the wild! The puma is a large predator that can be 60 to 80cm tall at the shoulders, and 2-2.5 meters long (tail included). Usually it weights between 40 and 70 kg, but some large males had been reported to reach more than 100 kg. It is potentially dangerous for humans (even though it is extremely unlikely to being attacked by a puma in Florida), but humans are far more dangerous for puma: its current range in Florida is less than 1% of its original range in the eastern US, due to destruction of its habitat and due to hunting; in 1887, State of Florida even authorized an infamous $5 bounty for every puma killed. Nowadays, biologist are trying to increase the population of Florida Puma by breeding it in captivity, and by introducing some Texas Mountain Lion between the wild Florida Puma, but the future of this subspecies is still uncertain.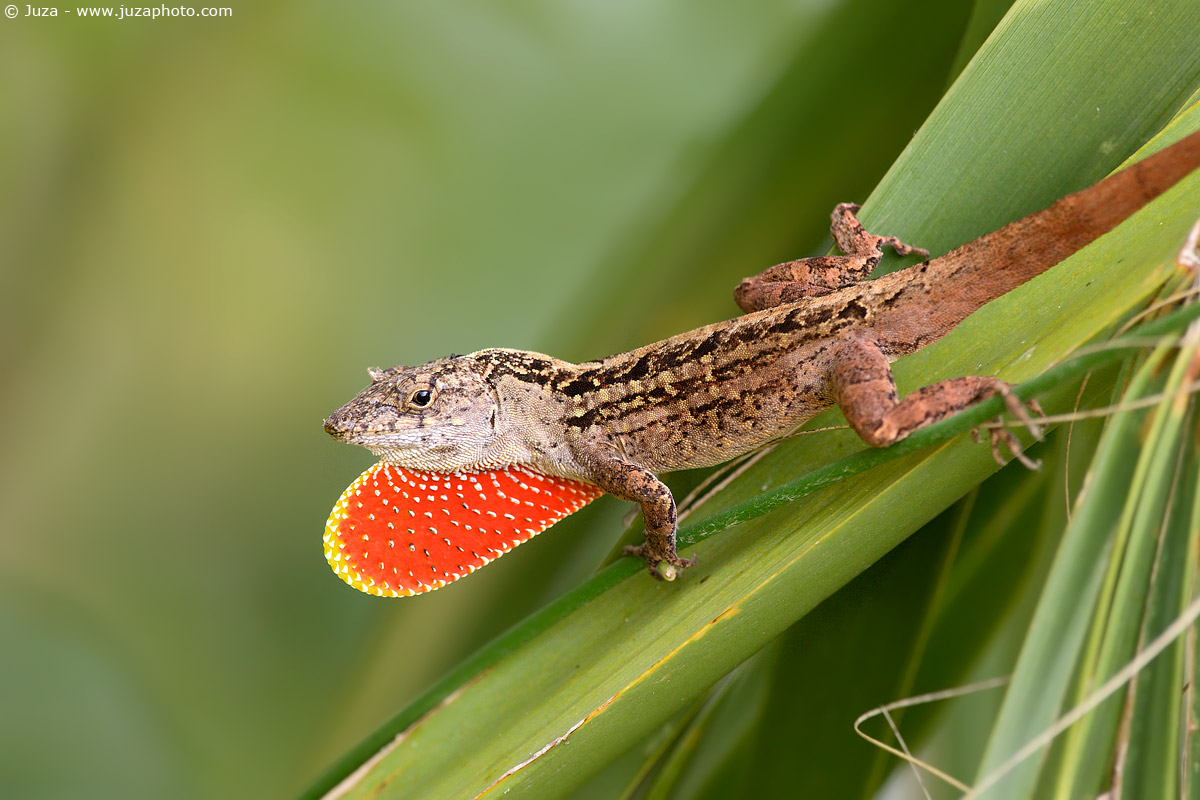 One animal that surely doesn't have these problems is the Anole. We had seen Anoles in all areas of Florida and Louisiana, and even in the Everglades NP they were pretty common. These little reptiles measure from 10 to 18 centimeters; they have a brightly colored dewlap, that extends from the neck when a potential predator come too close, or when an intruder enters in the anole's territory. I was fascinated to see how quickly it can change its colors - sometimes it turned from green to brown to improve its camouflage on tree's bark. During the day, when they were active, they were a bit shy, so I had no time to set up the tripod - my best anole photos had been taken with the 300 2.8 IS + 2x, thanks to its 2.5 meters working distance. With a little of patience and a lot of bursts at 5 FPS, I managed to capture the dewlap in every position; in the photo on the left, you see the dewlap fully extended - its intense red color stand out a lot from the green vegetation.
Amphibians in the everglades are represented by frogs, toads and salamanders. I just love the green tree frogs! They can be found on the vegetation near wet areas, and they are sooo cute! :-) They are quite tame, and usually it is easy to get close. Sometimes, with a little of attention (they are small and delicate) you can even take a tree frog in your hands, and place it where you want to take perfect photos, or simply to admire it climbing your fingers with they tiny sticky feet :-)
&nbsp
The seashores of Sanibel
The Sanibel Island is considered a great site for shelling - its wide seashores of very fine, white sand are rich of shells. At least, this is what we have red on our National Geographic guide, and it is what attracted my friend Daniela, that loves collecting shells ;-) Actually, we found many small shells, but nothing of really unique - maybe it takes much more time to find something really interesting, or maybe the abundance of shells on Sanibel's seashores has been a bit exaggerated by guides. In any case, even if you are not interested about shells, the island is worth a visit for its great birding opportunities: on every seashore, you can see many birds, that quietly search some food, without worrying about people that walks at few meters from them.
We arrived in early morning, at sunrise. There were dozens of seagulls, sandpipers, terns and many other birds...it was awesome to see so many birds on the white sand, bathed in sunrise light! As usual, I mounted the 300 2.8 IS + 2x on 1DsIII; since my subjects were very low on the ground, I got flat on the sand. I have set ISO on 1600 since there was not a strong light, and I stopped down to f/8 to get a little more depth of field (many of these birds are very small). When you photograph on the sand, you have to pay attention to avoid touching the camera or the lens with the hands dirty of sand - fine sand may damage components of your equipment. I focused with center AF point and, as usual, AI servo allowed me to follow the movements of the subjects.
It has been a fantastic experience - the 300 2.8 has a minimum focusing distance of 2.5 meters, and sometimes the birds were so close that I couldn't even focus! I have never seen birds so tame in the wild...Sanibel is for sure an highly recommended place for bird photographers; even without a big lens, you could take first rate photos of many species.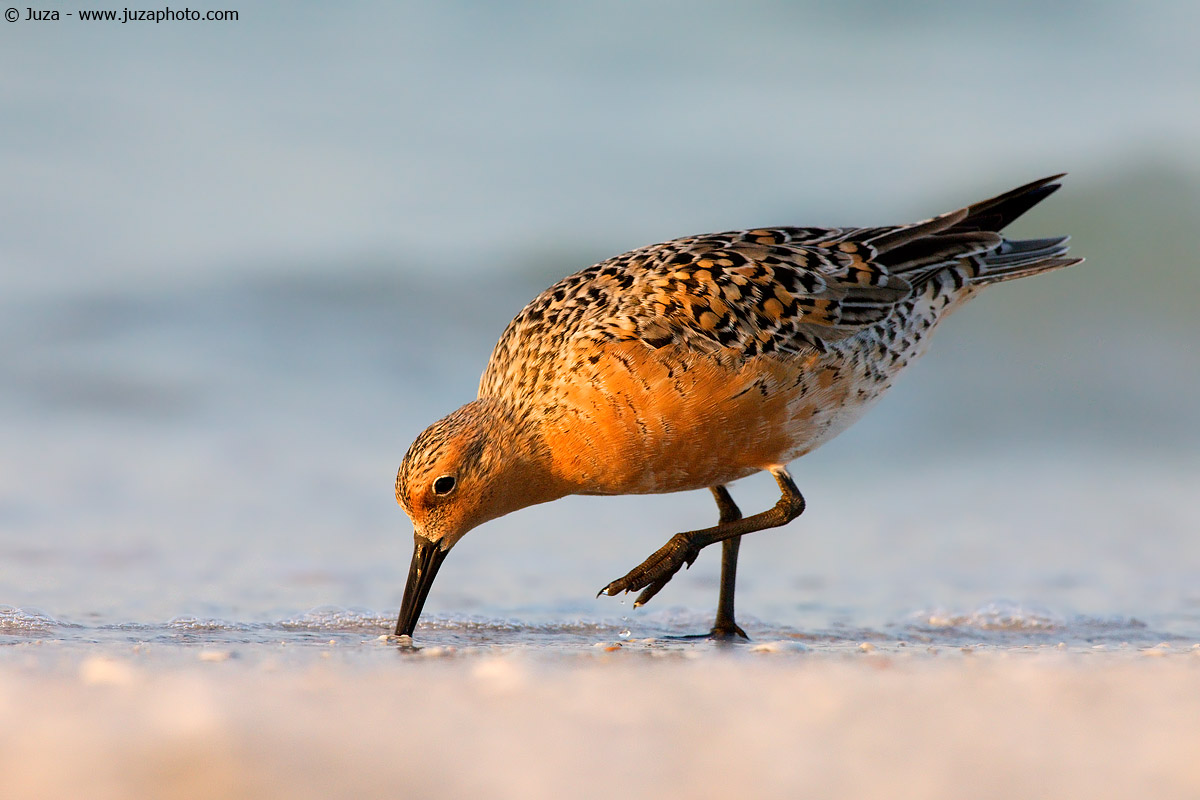 &nbsp
The swamp of carnivorous plants
One of the most fascinating places that we have seen is a small swamp along Highway 90, near the border between Florida and Alabama. One morning we saw a wet area while we were driving, and we stopped to give a look. After few minutes, I found a small specimen of Sarracenia psittacina - I was in awe! For the first time I have seen a pitcher plant in the wild! We explored the swamp for about half an hour and I was delighted to see, other than hundreds of S. psittacina, three other species of carnivorous plants: Sarracenia purpurea, Drosera rotundifolia and Drosera intermedia. On Thursday 14, in early morning, we have come back to this marvelous place. Amazingly, we found two other species of carnivorous plants that we hadn't seen in our first visit: some large Sarracenia leucophylla (almost 60 centimeters high!) and many Drosera filiformis. There were even some small plants with yellow flowers that looked like a terrestrial species of Utricularia, but I had not the possibility to see the traps. As you can imagine, I am a fan of carnivorous plants, in this swamp I found my paradise :-)
The sundews (Drosera) have leaves covered by small tentacles, and every tentacle carries a drop of sticky liquid that looks like dew, but it is able to capture small insects. The roundleaf sundew (Drosera rotundifolia) can be found worldwide, and here I have seen hundreds of specimens. Its leaves are quite short and they have a spoon like shape; the plant is no higher than 1-2 centimeters (usually it is flat on the ground) and it is 3-4 centimeters wide. The Drosera intermedia was abundant - its leaves are more elongated than D. rotundifolia and the plant can grow 8-10 centimeters tall and 6-8 cm wide.
Pitcher plants have developed a completely different kind of traps. They have funnel-like leaves: when a bug reaches the border of the trap, it falls and it is not able to escape (the walls of the leaves are very steep and they have down-facing hairs that prevent the movements of the prey. We have seen three species of pitcher plants. S. psittacina was the smallest of the three; it grows flat on the ground, and it has a diameter of about 15 centimeters. The leaves are placed in horizontal position. Sarracenia purpurea has larger leaves - some traps were about about 10-12 cm long; as you can imagine from the name, it has beautiful red/green leaves. I have not been able to take truly satisfying photos of S.purpurea - as S. psittacina, it grows very low on the ground and the specimens we found were surrounded by shrubs, so it was impossible to isolate the leaves against a nice clean background. Sarracenia leucophylla has been by far the most spectacular of the three, and the one that has given me the best photo opportunities. I was truly speechless when I have seen it huge leaves - every plant has 4-8 leaves that grow vertically, and the largest one that I have seen was 60 centimeters high, truly impressive! While I needed the 180mm Macro (sometimes with the 2x TC) for the small sundews, the Canon 300 2.8 IS has been the perfect choice for the tall leaves of S. leucophylla: it has allowed to get beautiful backgrounds, where the leaves stand out well.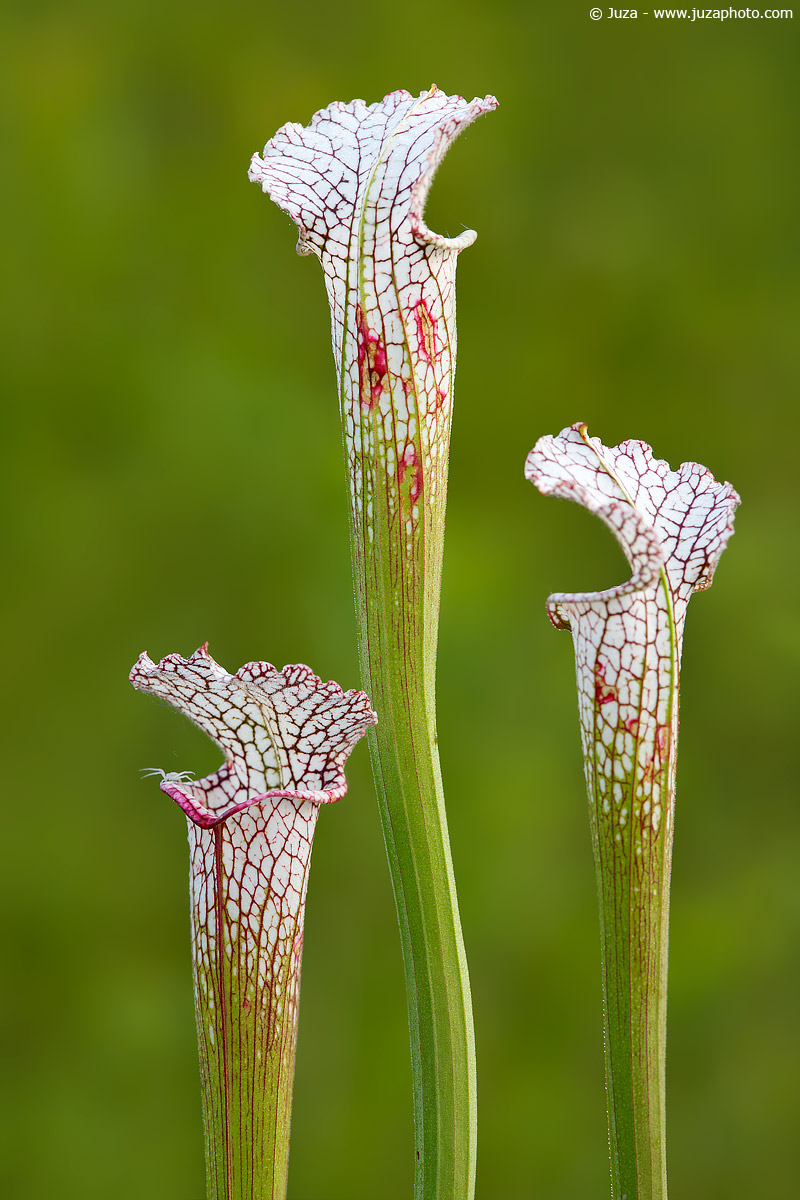 The large leaves of S.leucophylla. It is one of the largest species of pitcher plants; the leaves can reach 95cm (about three feet).
Drosera filiformis is another interesting plant. It is a pretty large sundew, that has very elongated, thin leaves (every leaf was about 15-20 centimeters) that grows in upright position. Even though the majority of leaves captured just very minute bugs (flies, mosquitoes, ants, etc.) I was amazed to find even a dragonfly captured by two leaves.
Carnivorous plants had been - at least for me - the star of the place, but there were also many other interesting subjects. In particular, we have found two beautiful orchids - Calopogon barbatus and Cleistes bifaria, that I was glad to photograph with my 300 2.8 IS + 2x TC, a fantastic combo for flowers (even though you need a stable support - I have got some blurred photos due to my light, and damaged, Manfrotto 190 MF4).
&nbsp
Louisiana with Ronnie Gaubert
I know many good macro photographers, but if I had to choose the very best one, I wouldn't hesitate to pick Ronnie Gaubert. His macro photos are admired worldwide - clean backgrounds, perfect compositions, great light and fantastic detail make his photo a synonym of excellence. I have known Ronnie some years ago on NPN and, since then, I have been an admirer of his work: his photo are an inspiration and he is a great guy, that often shares his knowledge with others - his suggestions have helped me a lot to learn macro photography. Since he lives in south Louisiana and I was going to visit Florida, I couldn't miss the opportunity to meet my good friend - we decided to include a little of Louisiana in our trip, so in a fresh morning of May I finally met Ronnie. We visited one of the many beautiful and wild swamps of Louisiana - even though May is not the best month for macro in Louisiana (Ronnie said the best months are August and September), I and Daniela were super happy! There were some butterflies, dragonflies, grasshoppers, spiders, and a lot of other bugs...if this is a "poor" month, the best months must be awesome!
Other than bugs, there were frogs, lizards, alligators and thousand of birds: we have seen countless herons, and many other nice birds. The landscape is characterized by swamps, that usually are no more than 1-2 meters deep, and they are covered everywhere by a green algae; many large cypresses grown in these waters. These trees have huge bottle-shaped roots that allow them to grow in the water - an amazing sight.
For a couple of mornings, we enjoyed photographing bugs and birds with Ronnie. I have used the Canon 180 for macro and the 300 2.8 IS (always with the 2x TC) for birds, while Daniela used the Sigma 180 Macro + 1.4x TC and the Canon 70-300 IS. Ronnie had his "mythical" Nikkor 300mm f/4 with 68mm of extension tubes - he uses this combo for nearly all his macro work, because it gives a great working distance and nice clean backgrounds. So far he has used the 300 f/4 even for birds - with good results - but he was super happy to tell me that he just bought the new Nikkor 500mm f/4 VR, and he was waiting for delivery. This lens is a fantastic choice for wildlife - I really look forward to see Ronnie's next photos with the 500 VR!
The two days in Louisiana has been some of the best days of our trip, both for the magnificent nature and for the meeting with Ronnie and David Chauvin, another friend and very good photographer that I have known on NPN! (I highly recommend to visit their websites:
www.pbase.com/ronnie_14187
and
www.pbase.com/dgc_arts
).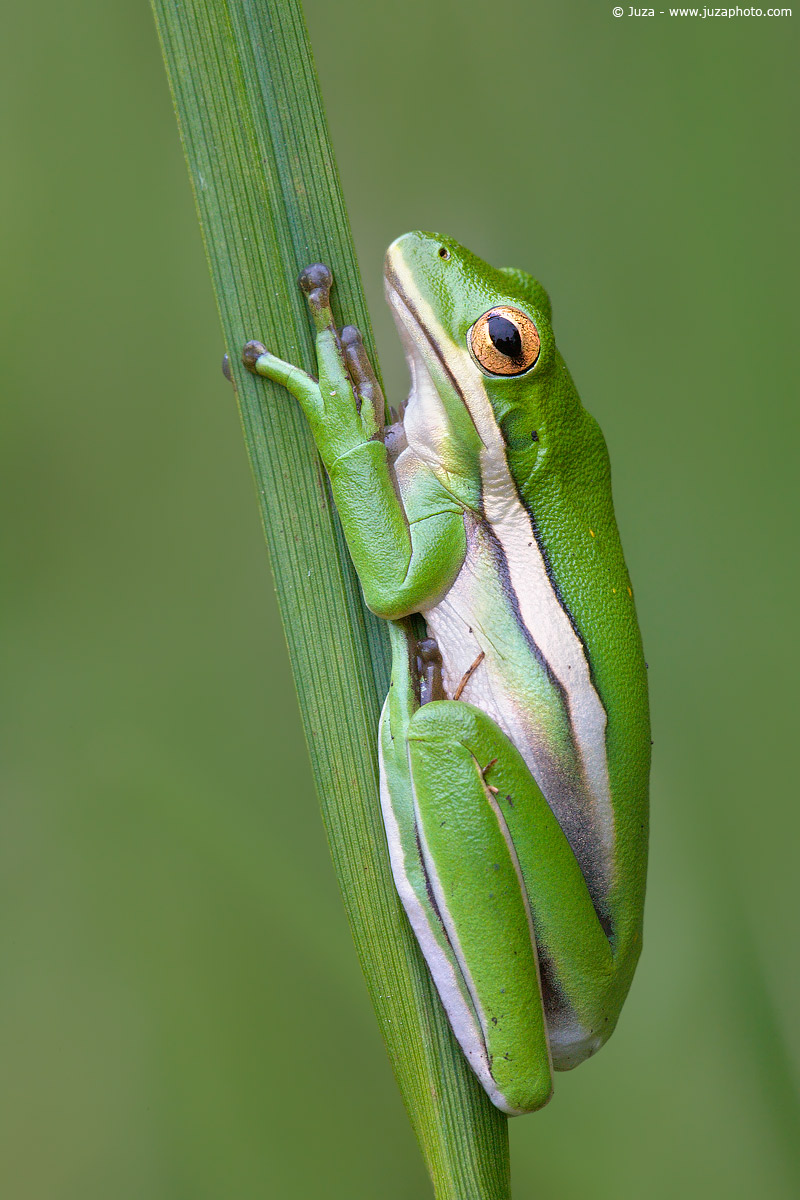 &nbsp
Sleeping, eating and various notes
Travelling in the US can be quite cheap. We almost always slept in budget motels - the cheapest ones costs between $40 and $60 per room (the rates are per room, not per person, and usually a room can accommodate at least two persons, so if you travel with a friend you can divide the cost of the room). Sometimes we bought food at Wal-Mart and in other smaller food markets (every gas station has its small food market), and other times we eat at Burger King or in other similar fast-food restaurants; usually I spent about $ 10 per day for food and drinks. We never had breakfast, except for a couple of times when it was included in the price of the motel. The few breakfast we had in motels were so bad that we would prefer to die of starvation rather than eating again there - so beware, when you are told that "the breakfast is included in price", don't expect large buffets of good, healthy food as it is usual in Europe. The currency, of course, is US dollar; sometimes we used cash, but most of the times we paid with credit card. In the US, credit cards are widely used, even for very small purchases; it is almost essential to have a credit card to travel in the US.
Some parks have entry fees, but they are quite low ($3-4); the main problem with many parks is that they open at 8 a.m., so it is impossible to photograph at sunrise (indeed, my best photos has been taken outside parks, or in the largest parks, as Everglades NP or Osceola NP, that are always open).
Even though in Florida the mosquitoes don't carry diseases and you don't need any immunization, it is highly recommended to have a repellent - we have bought one with 40% of DEET for few dollars at Wal-Mart. Mosquitoes are a real plague in some areas! The main dangers for the naturalist in Florida are ticks and venomous snakes. Ticks can carry severe diseases as Lime Disease and in some areas (usually the places where there are a lot of large mammals, as ranches) these pests are very common: there, you must wear long trousers, use a lot of DEET repellent and check frequently your legs. In Florida there are some species of dangerous snakes. If you walk in the trails, it is very unlikely to being bitten, but if you walk into grass fields, into bogs and into woods, outside trails, you have to pay attention; boots and long trousers are the safest choice to protect you from bites. In the Everglades, I have found a large rattlesnake at few meters from me! Alligators are potentially dangerous for humans, but it is unlikely to being bitten; you just have to pay a little of attention and don't get too close.
We rented a car from Alamo (a Dodge Avenger); we spent about $ 1000. All highways are free in the US, except some bridges that had a negligible fee (usually just $1 or $ 0.75). Gas prices are pretty low in comparison with Europe, even though the price is quickly raising. Currently (may 2008) a gallon of unleaded gas costs $ 3.70, that is equivalent to 0.63 Euros/liter; nowadays in Italy a liter of gas costs 1.50 Euros, that is equivalent to $ 8.93 per gallon! The roads are very wide - many roads have two lanes per direction, but the speed limits are quite low - 35 miles per hour in cities (56 km/h), 50 mph (80 km/h) on larger roads and 70 mph (110 km/h) on the main roads. I have been impressed by American cars: compact cars seems inexistent in the US, all cars were full-size or SUV, and some SUV were truly huge - we have seen many Hummer H2 and some Ford F250 with huge tires...impressive!
If you want to call your country from the US, you need a mobile phone that is compatible with US frequencies (nearly all quadri-band phones are ok). My Nokia 6120 worked well. Other than that, I recommend to check if your phone company has some offers for foreign calls, otherwise your call may be very expensive. For example, to call Italy with my company (Wind) normally costs 2 Euros/minute, but with just 6 Euros I activated a special offer that allowed me to pay just 0.1 Euros/minute after the first minute.
Do you have comments or questions?
If you have comments or questions about this article, feel free to ask in the JuzaPhoto FORUM!